INTRODUCTION
I participated in #HACKFOSTERCARE hosted by ACS. Social workers have trouble accessing documents outside of their office, so carry stacks of papers to access them when they meet foster kids at their homes. A huge pain. The opportunity here is to access information without cutting trees.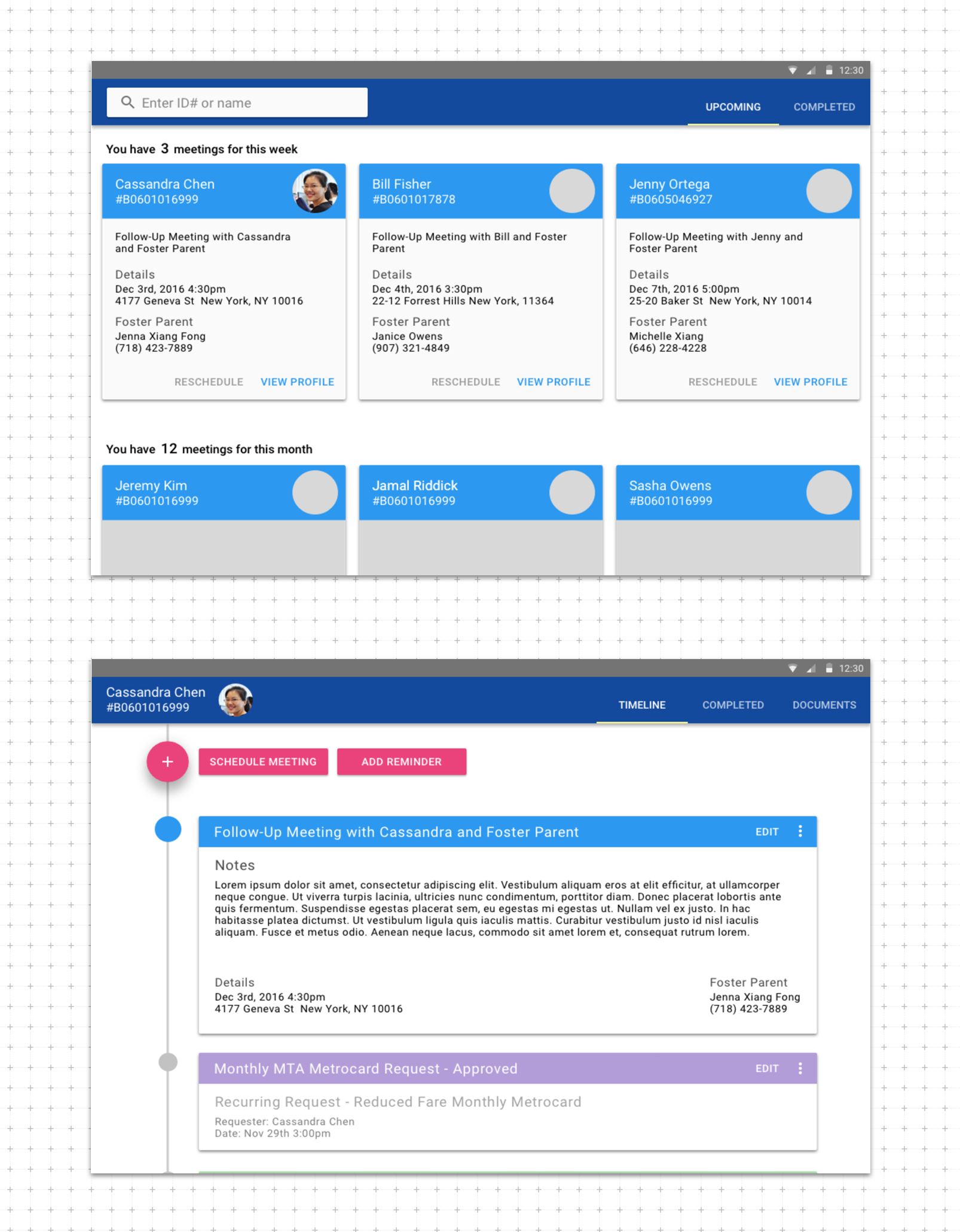 Solution
A mobile app that social workers can access their visiting dates, access kids information, and send medical documents to foster parents.
Workflow
A workflow for finding a child and their medical documents.
Fostership
A mobile app for interested parents to view and search for kids to adopt. This is a separate app from Fostership Portal.
Current Foster Kid Search
To find foster kids to adopt, parents search by filling out this form. This got tedious for multiple searches.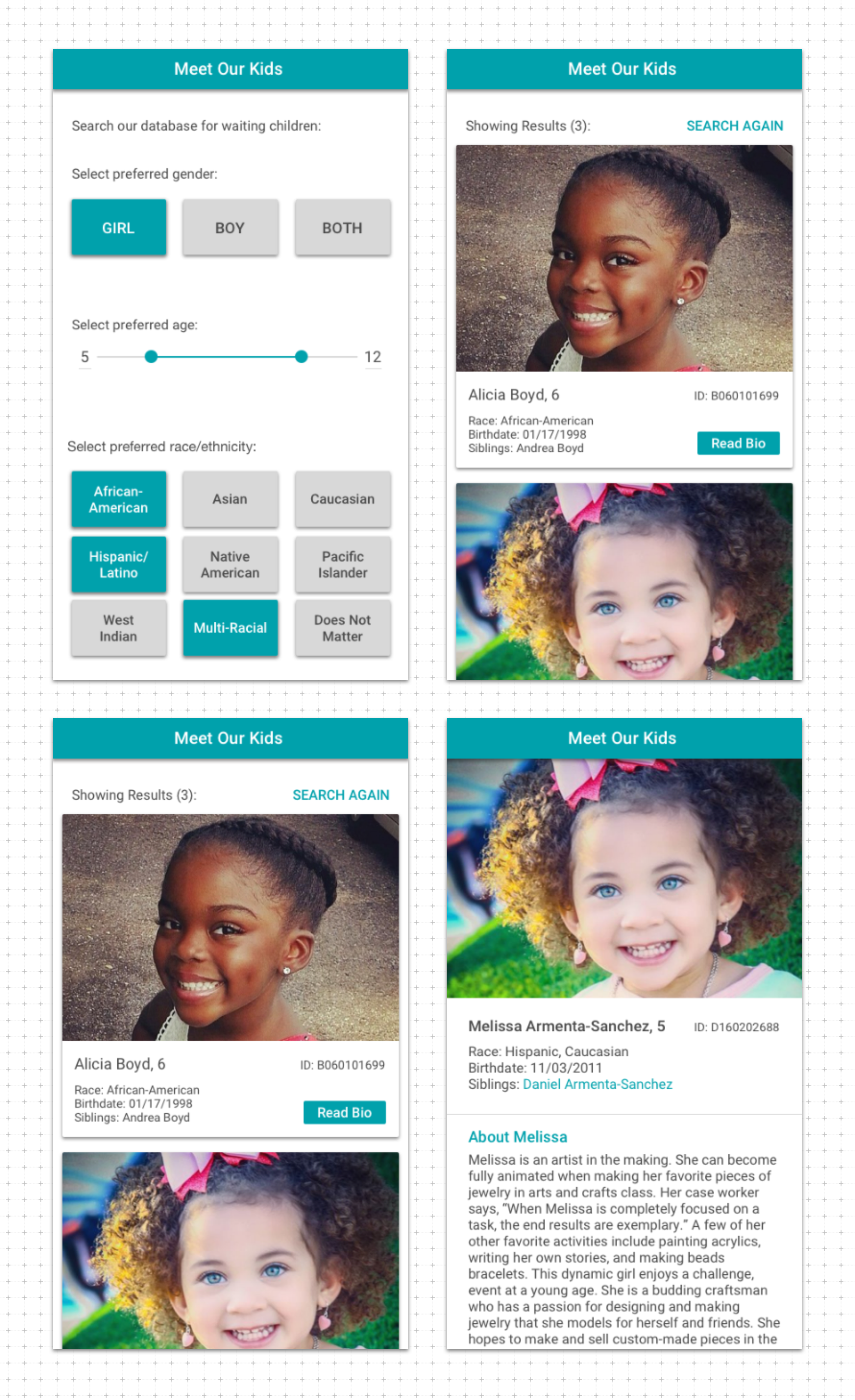 solution
A quick, intuitive process to find kids through criteria-based search. Parents can also find by bios and hobbies.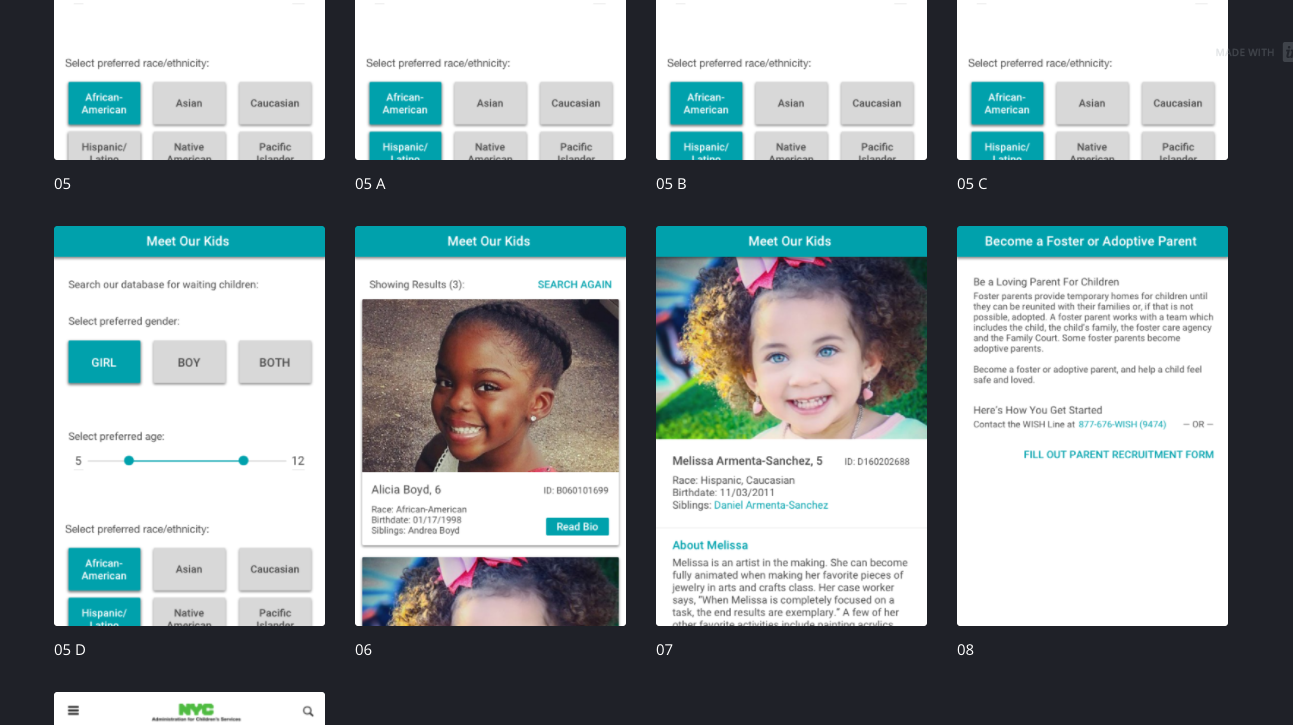 final presentation
Presented ideas to judges and other hackers. You can read more information on NYC ACS page. (fyi: my face is on the front page!)