Challenge
People want to make Indian curry, Korean BBQ, or Japanese ramen, but they can't. They don't know where to find these ingredients. Hmart wants to introduce a wide-variety of ethnic food products, and making them accessible through their Hmart Helper app.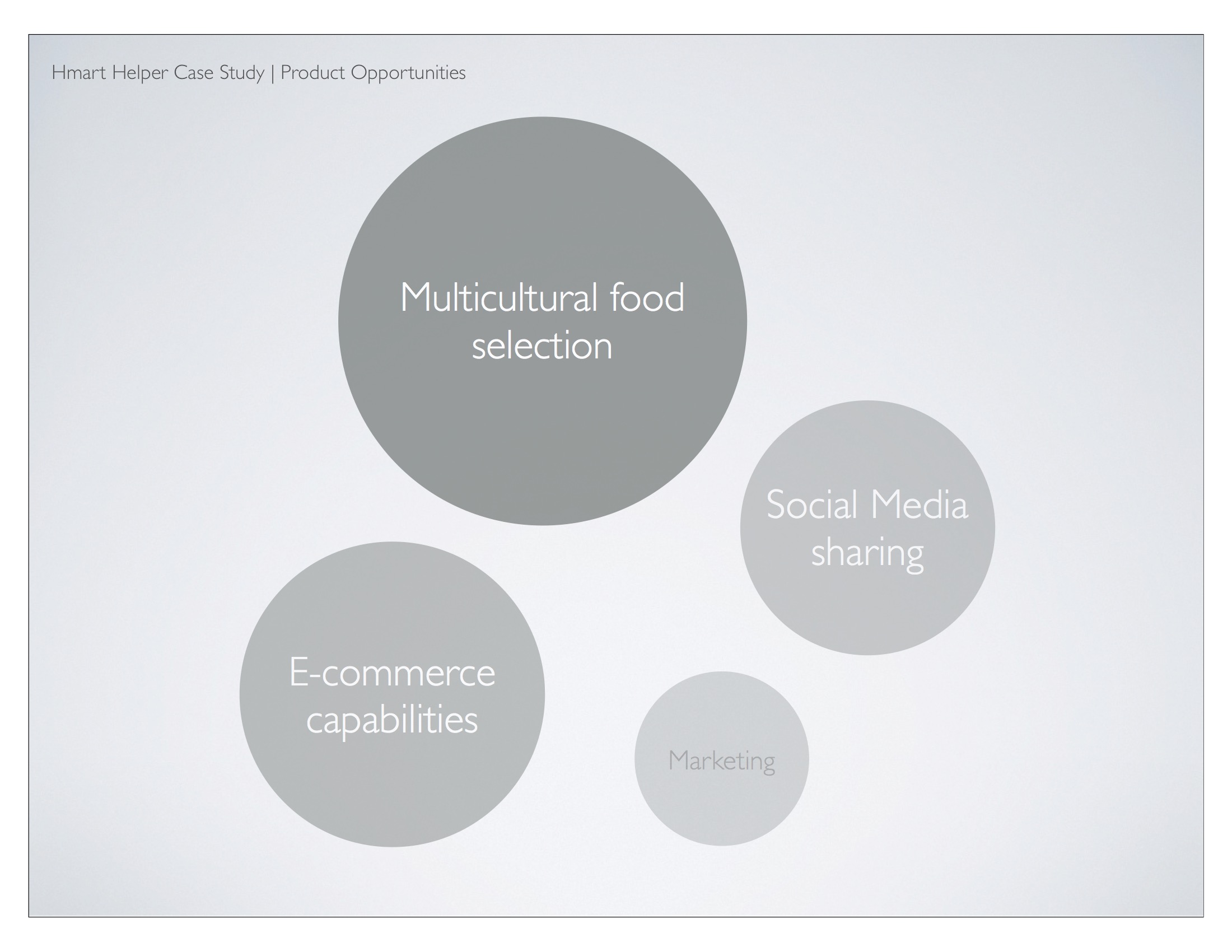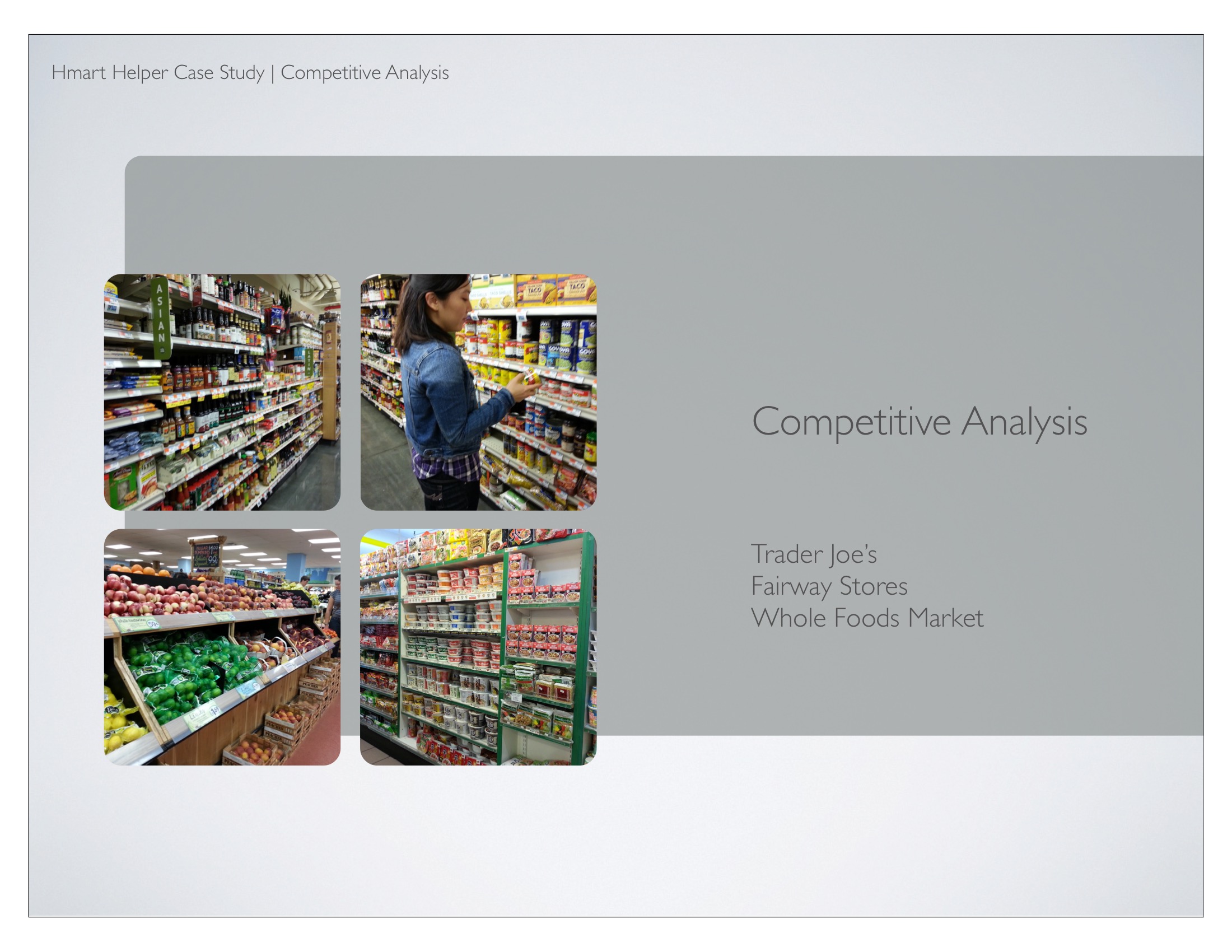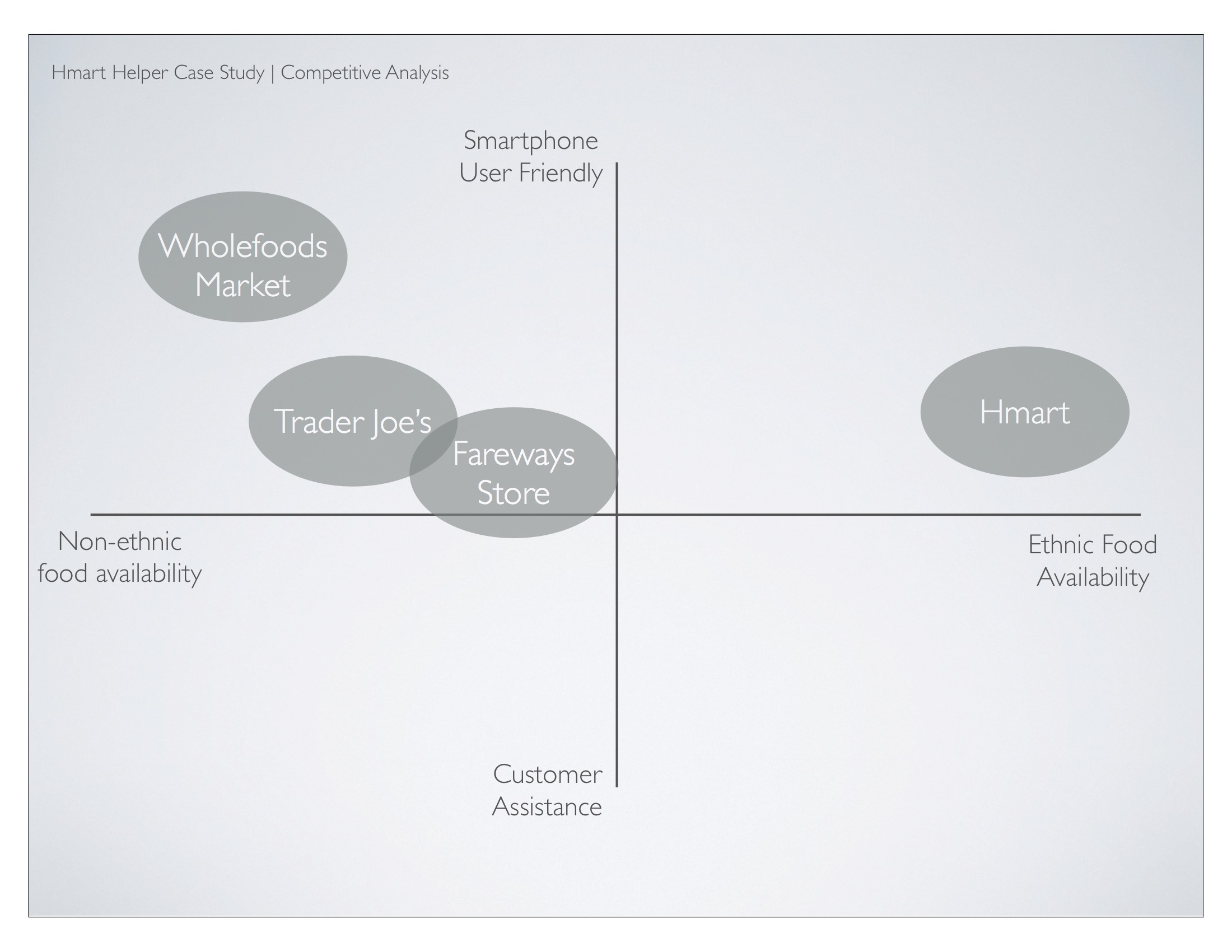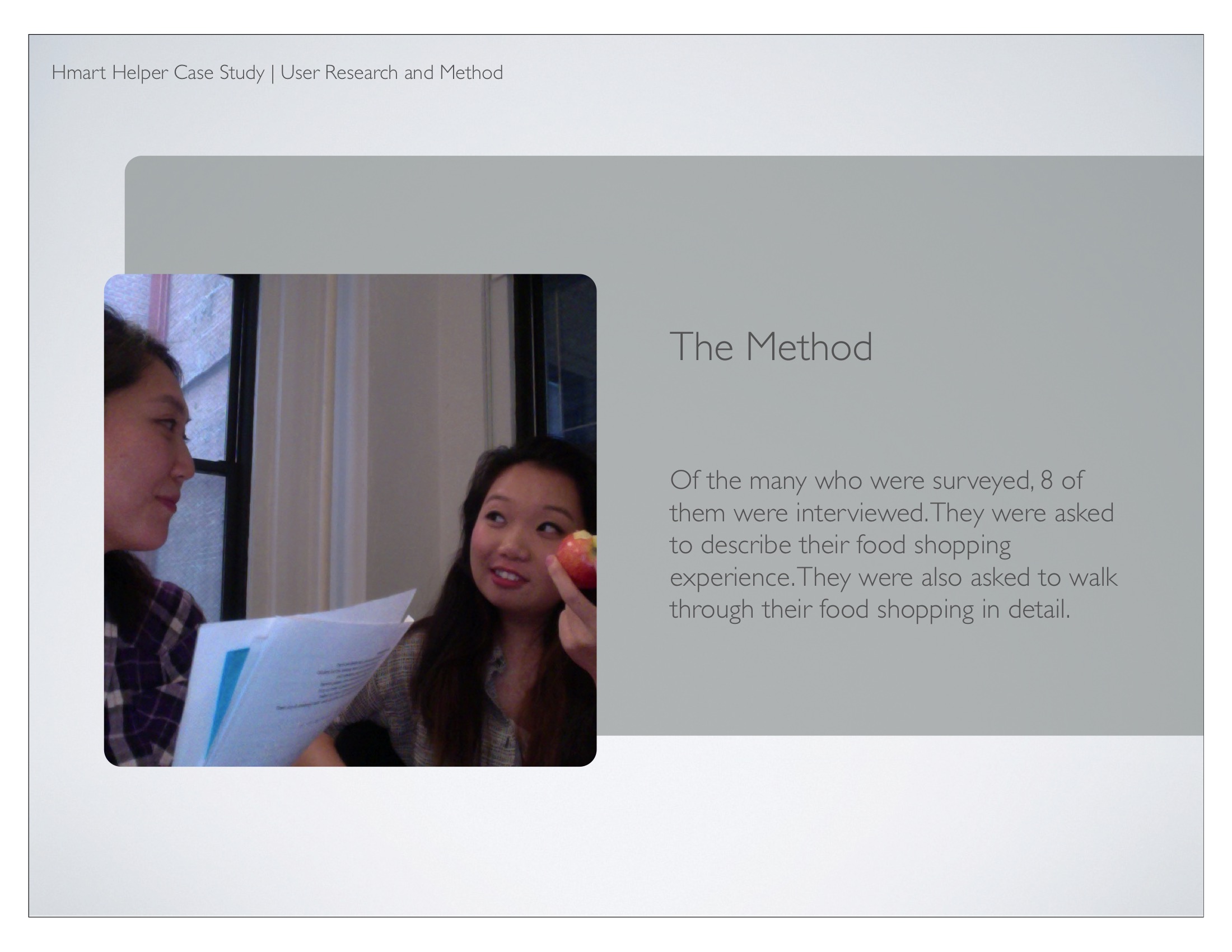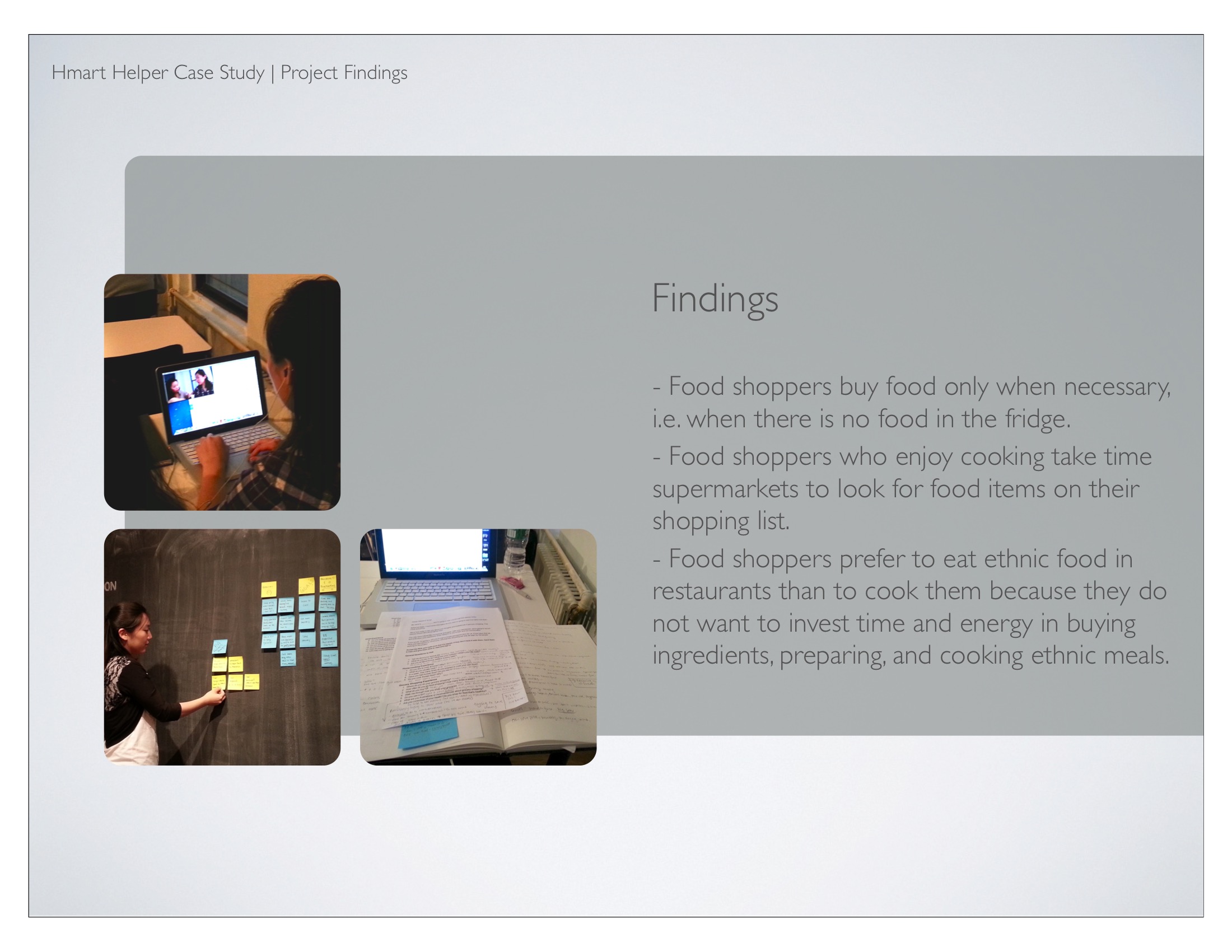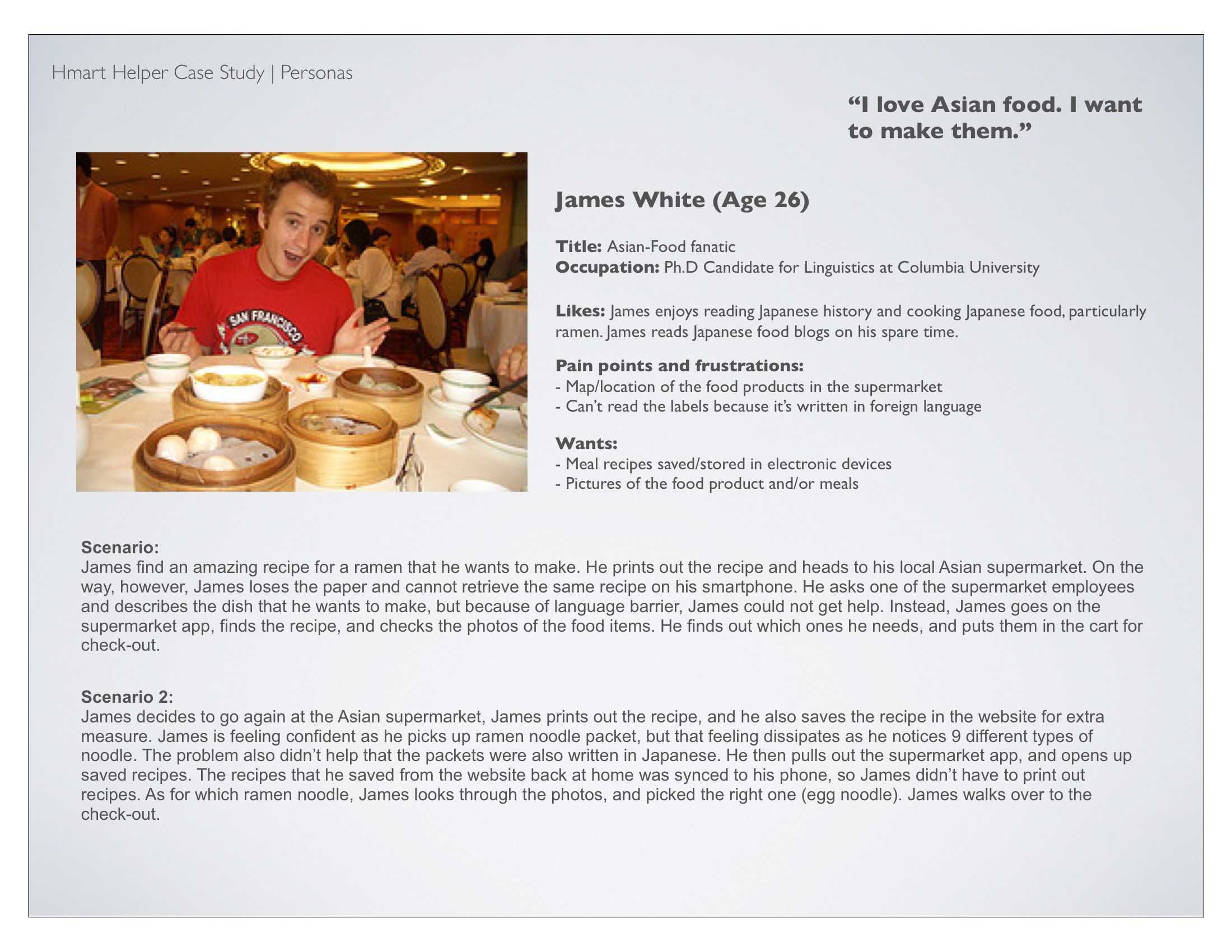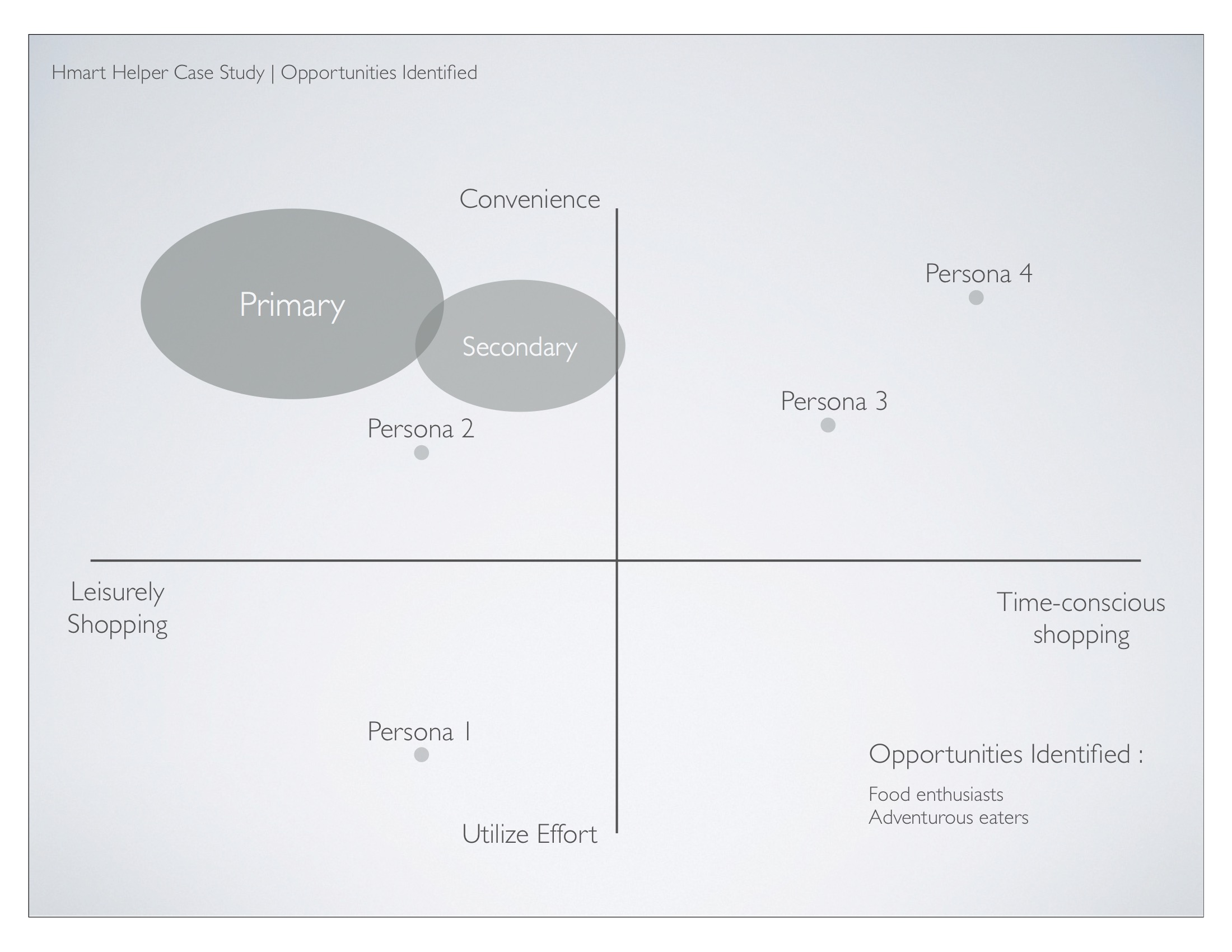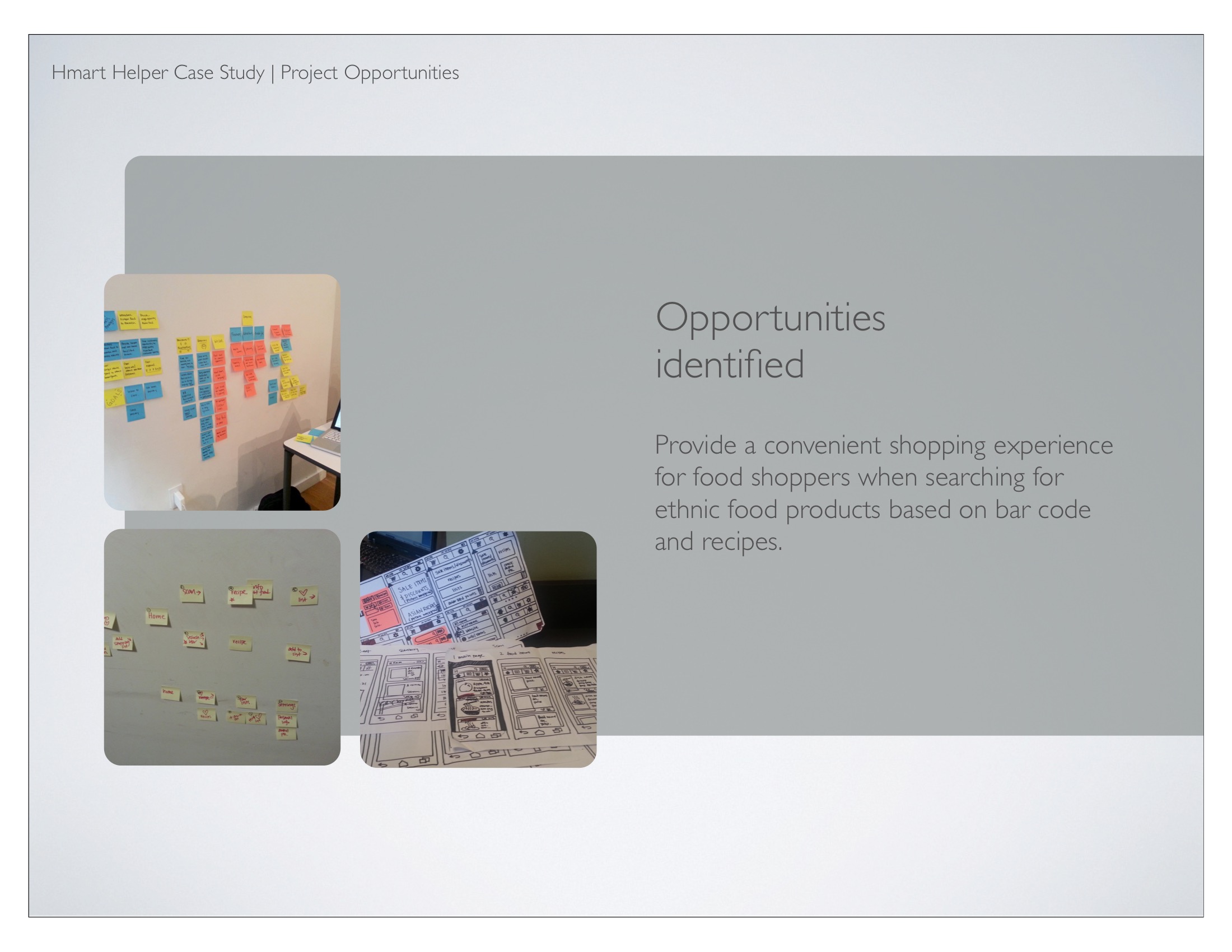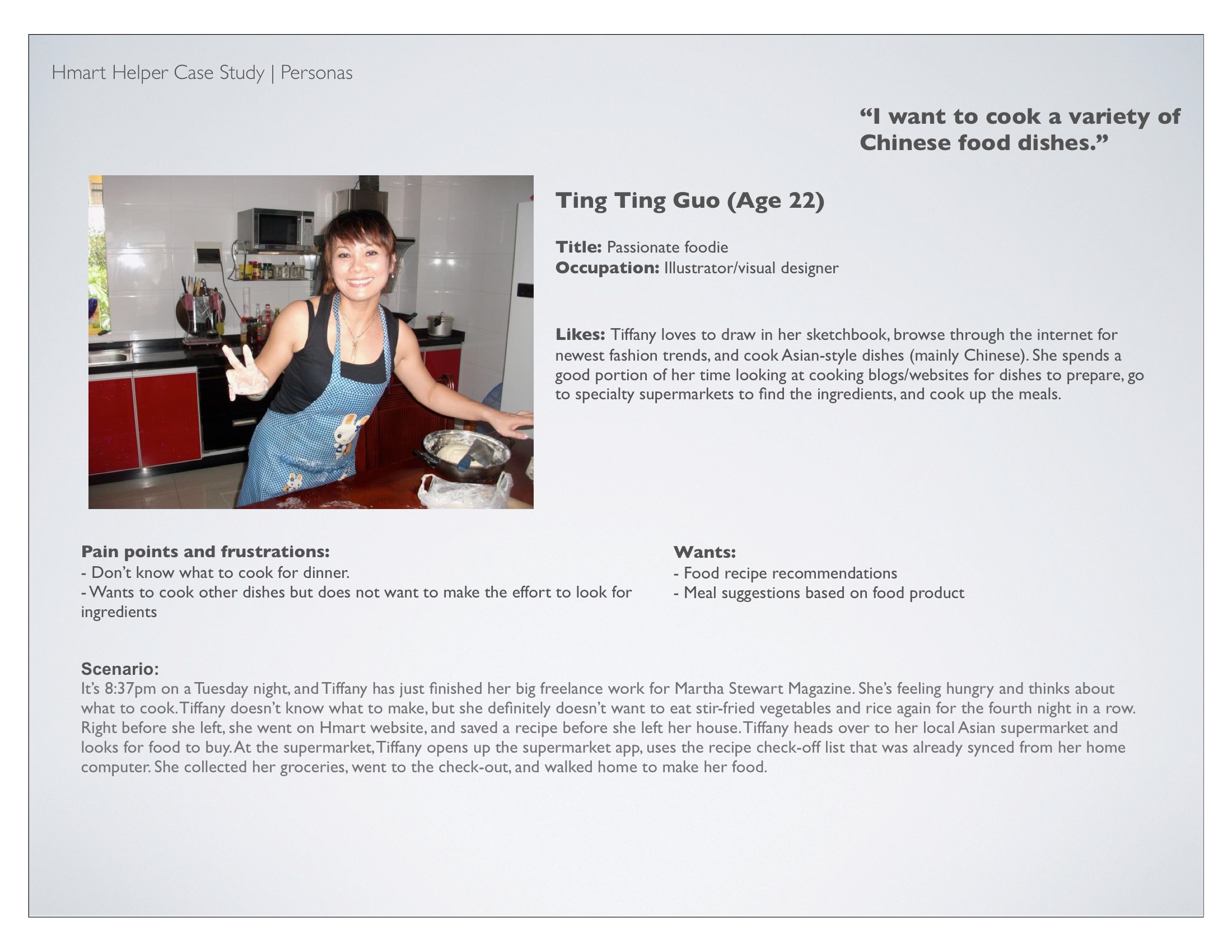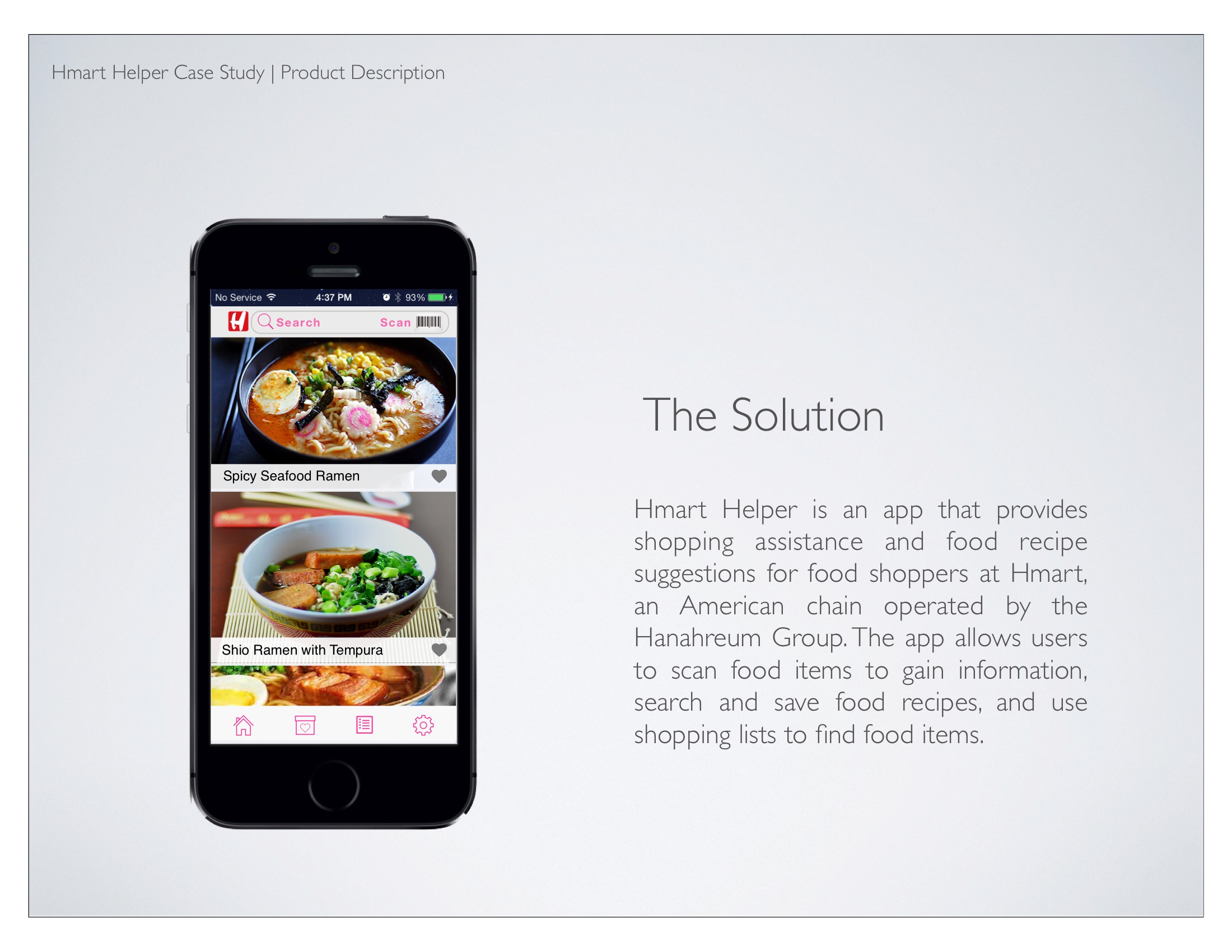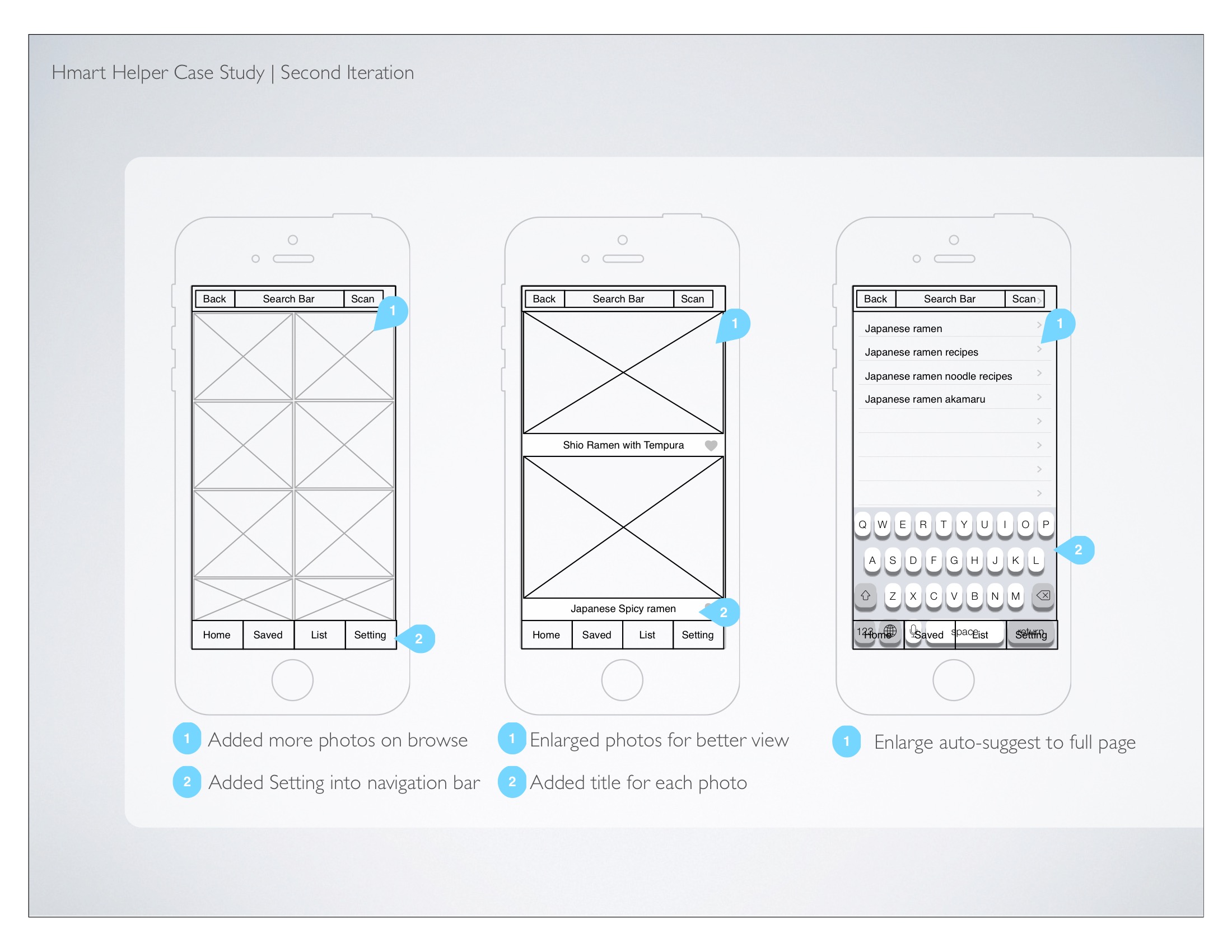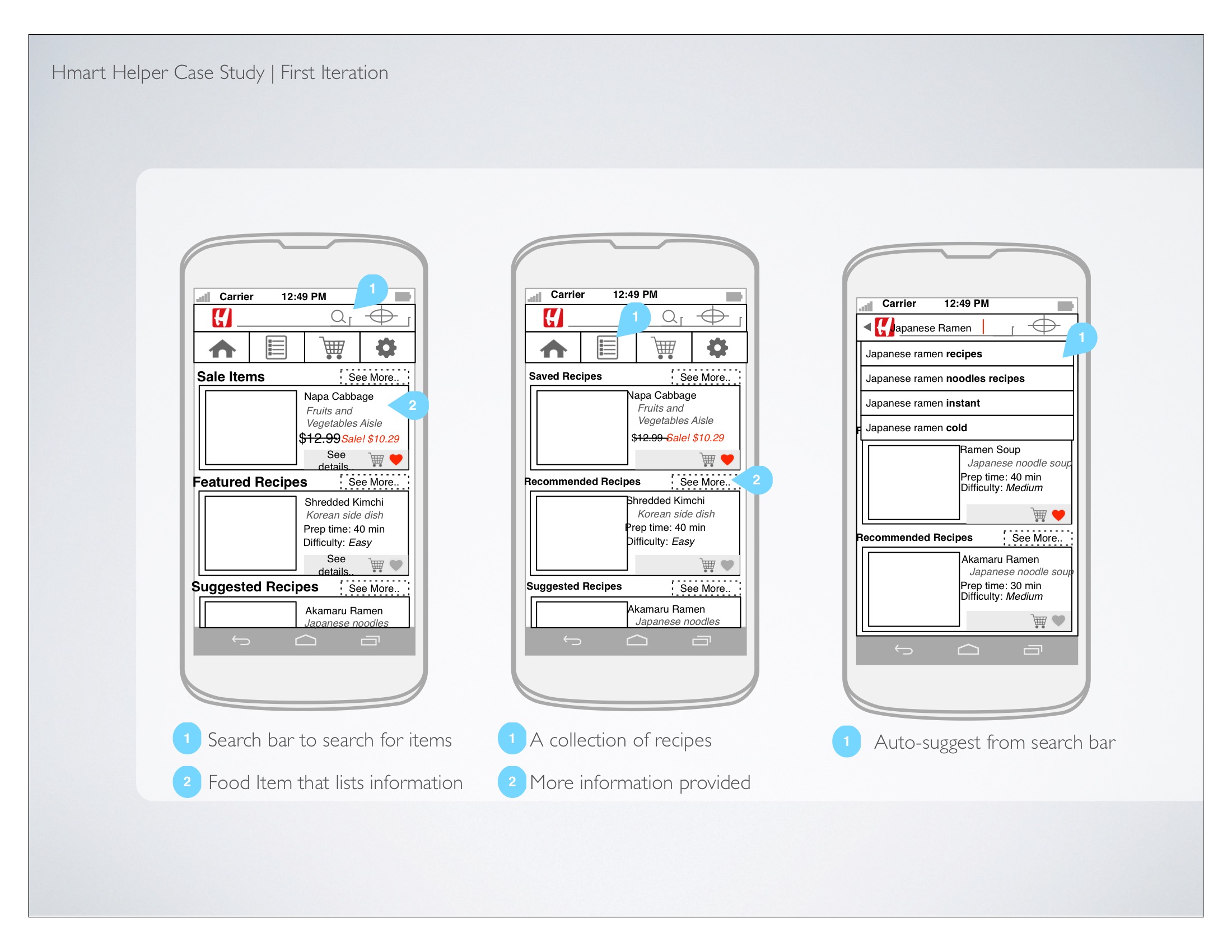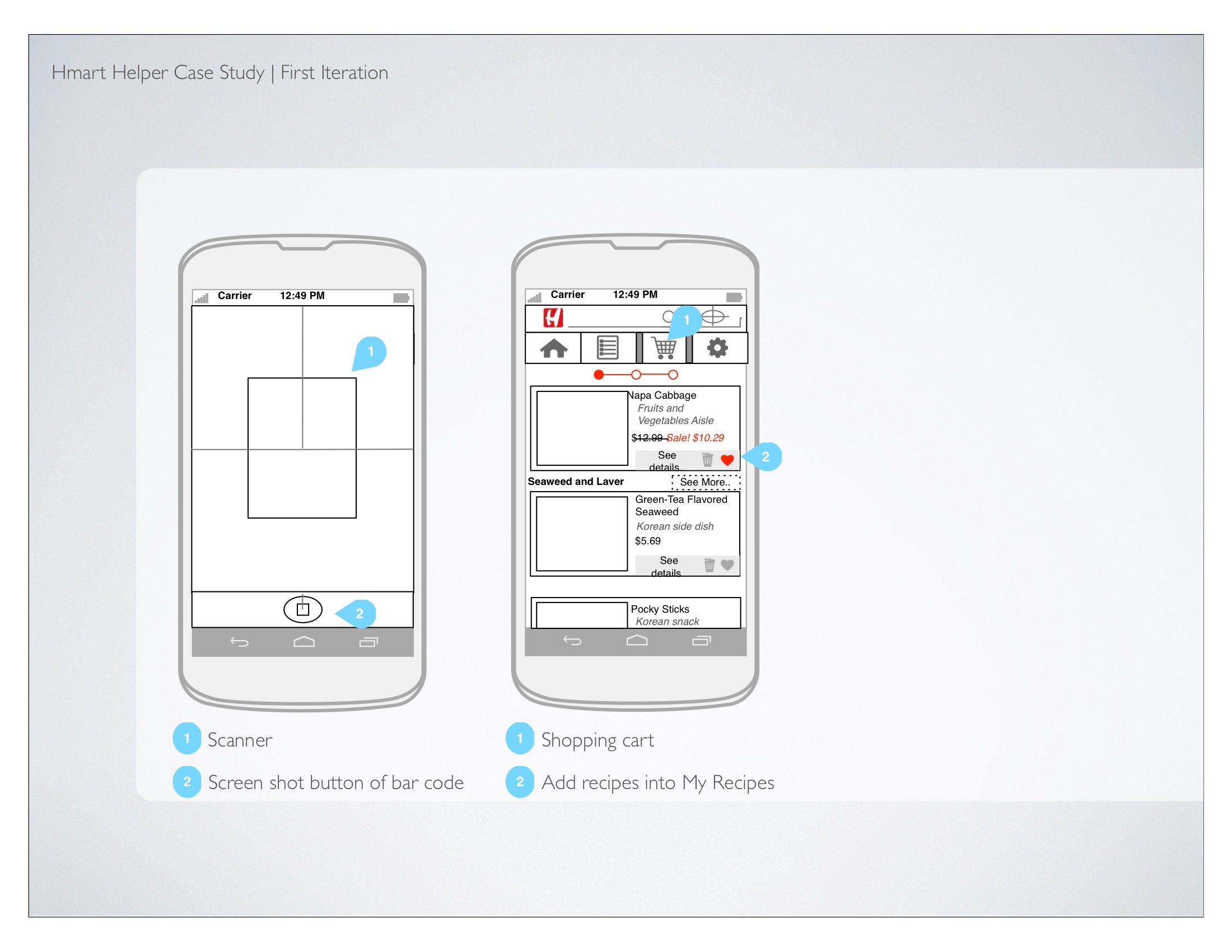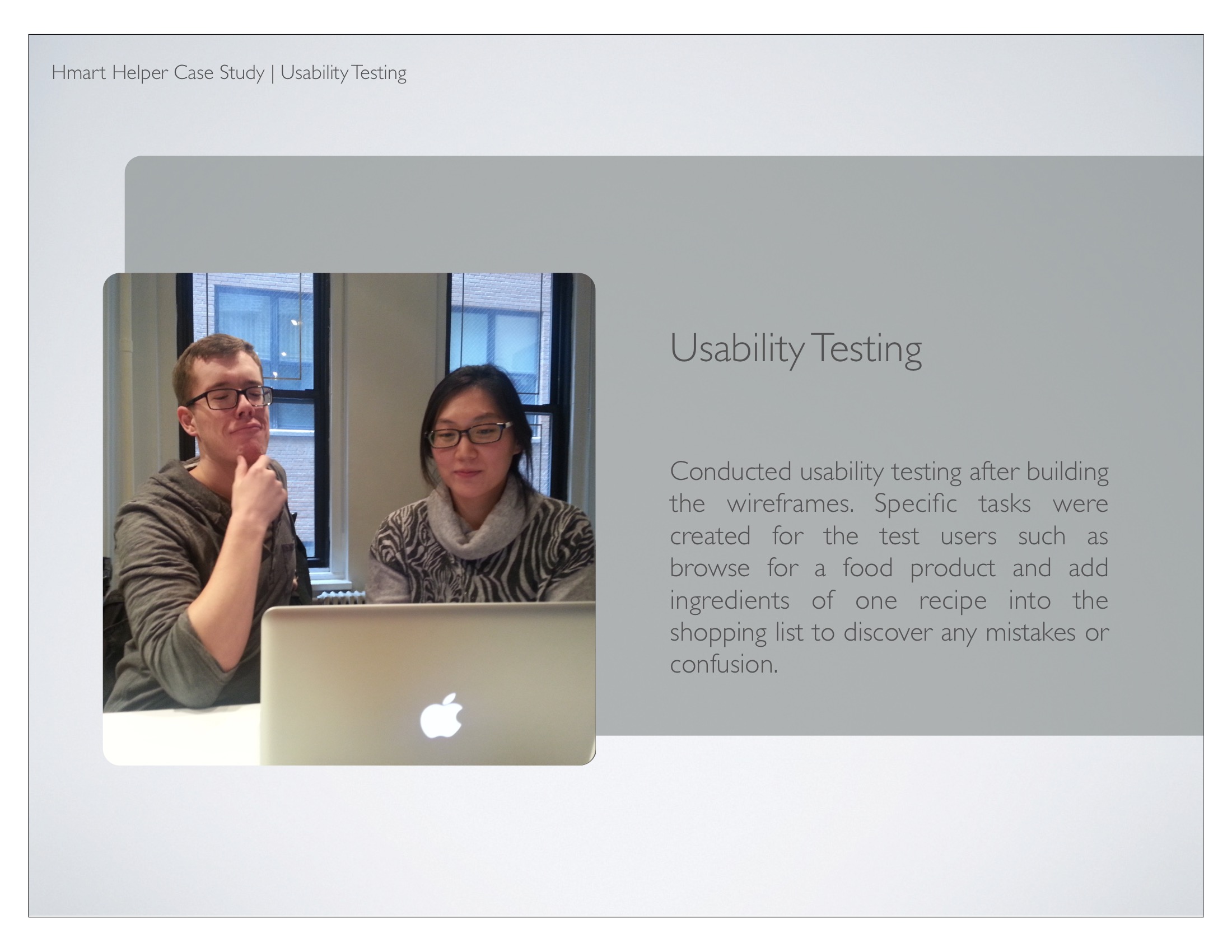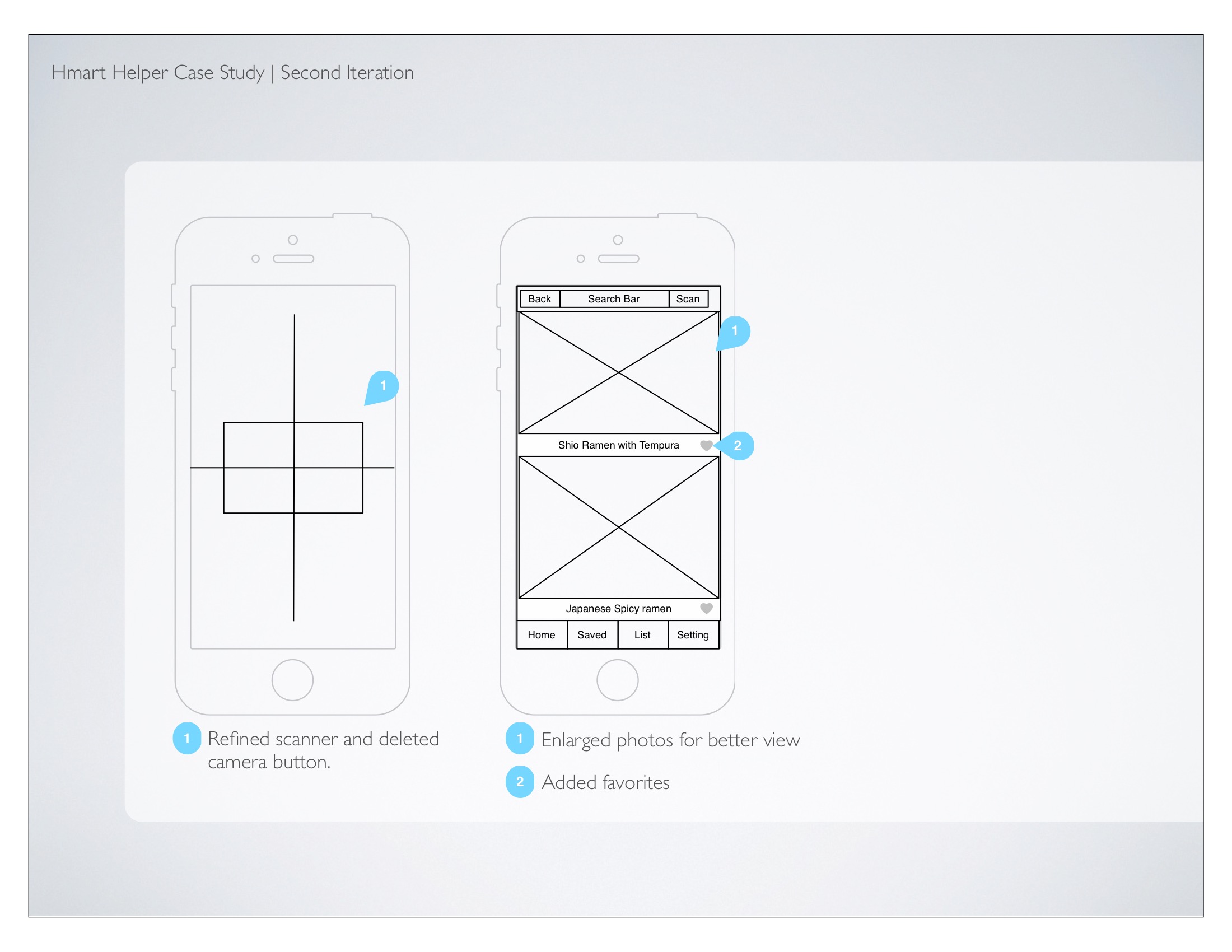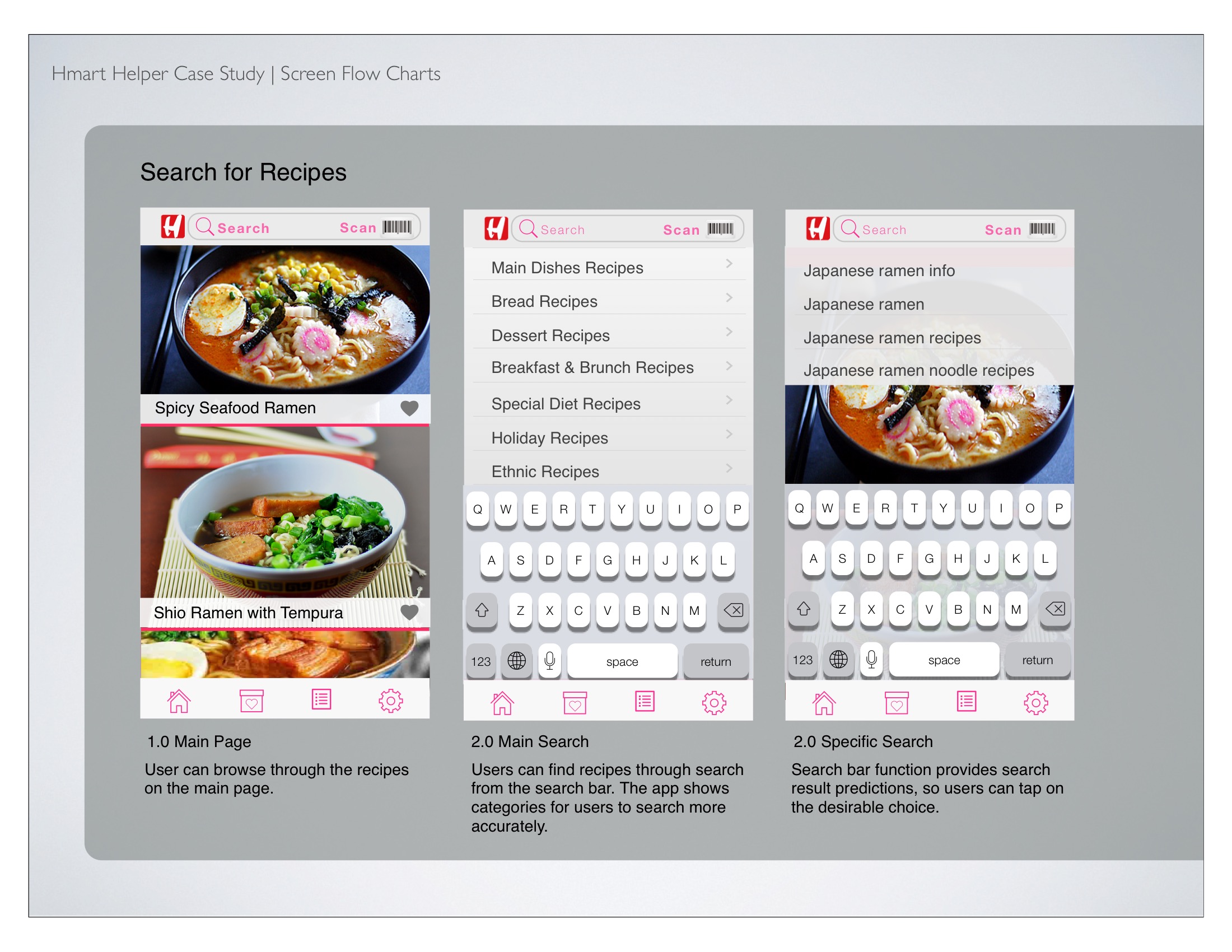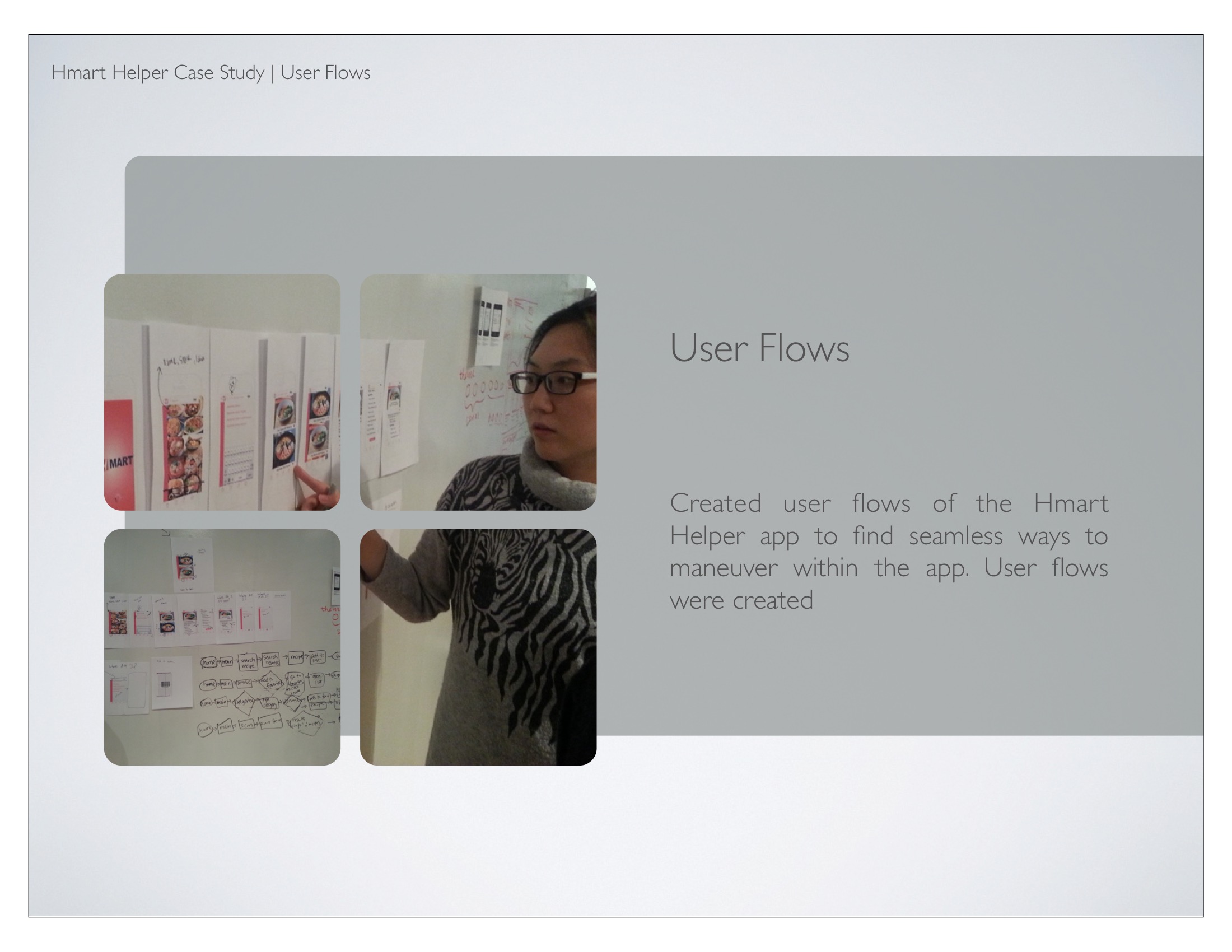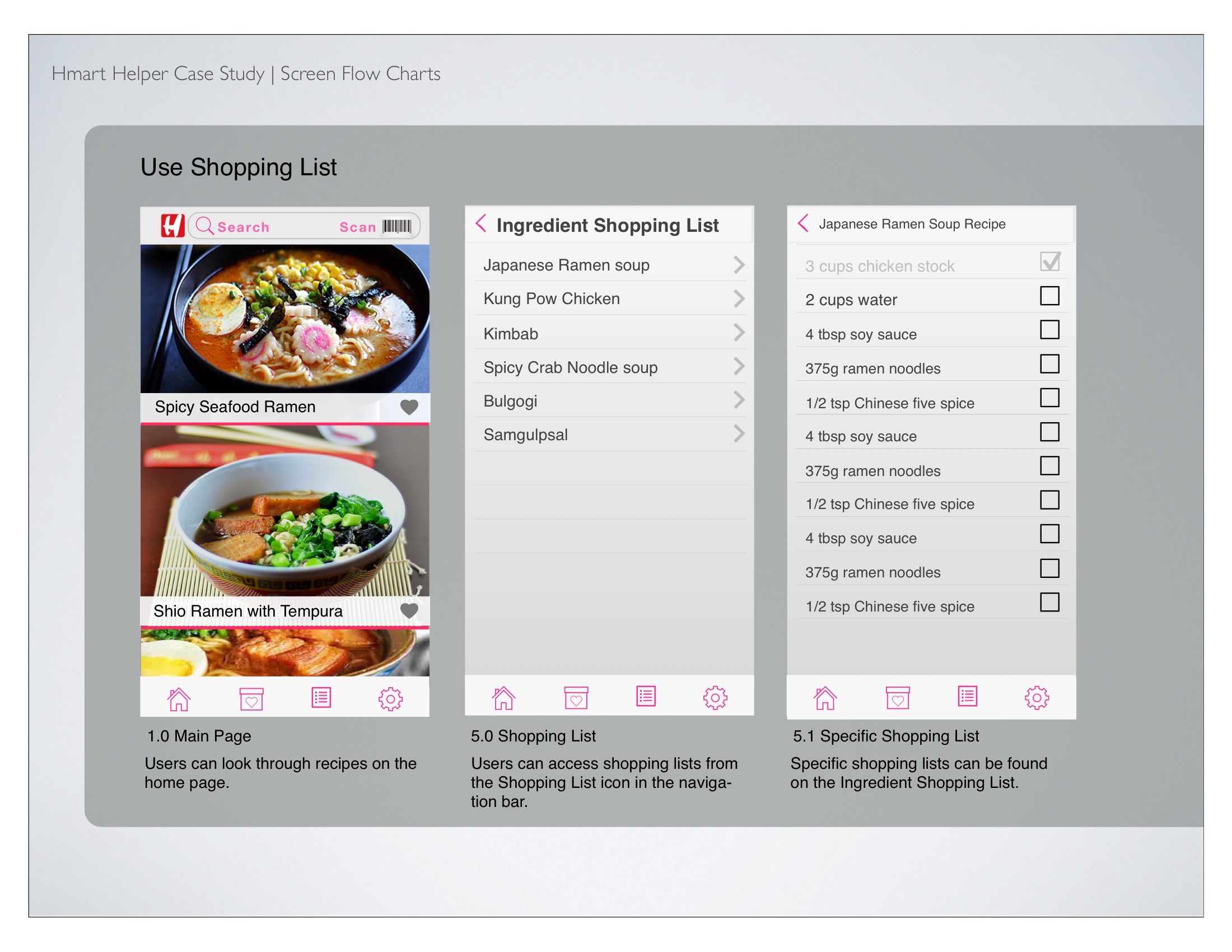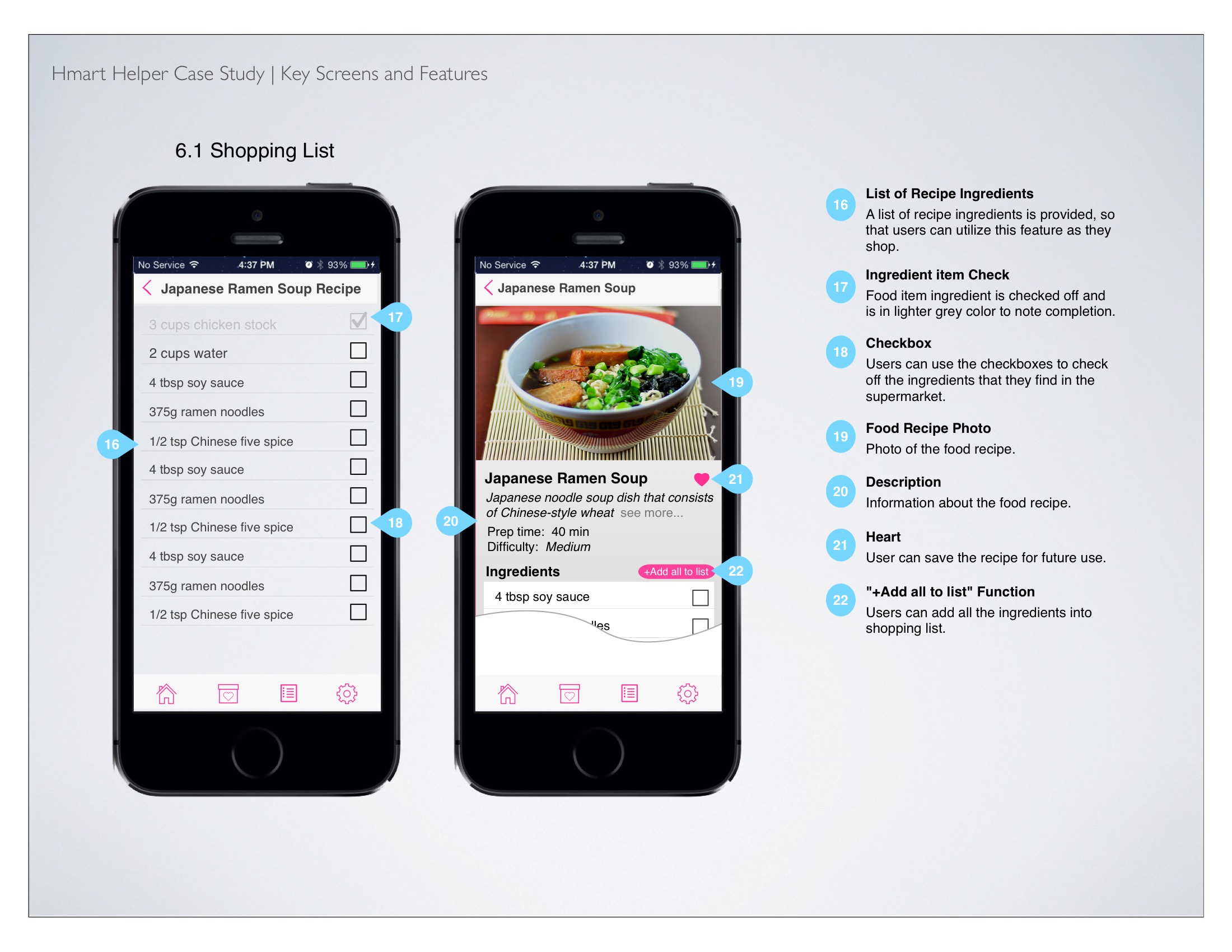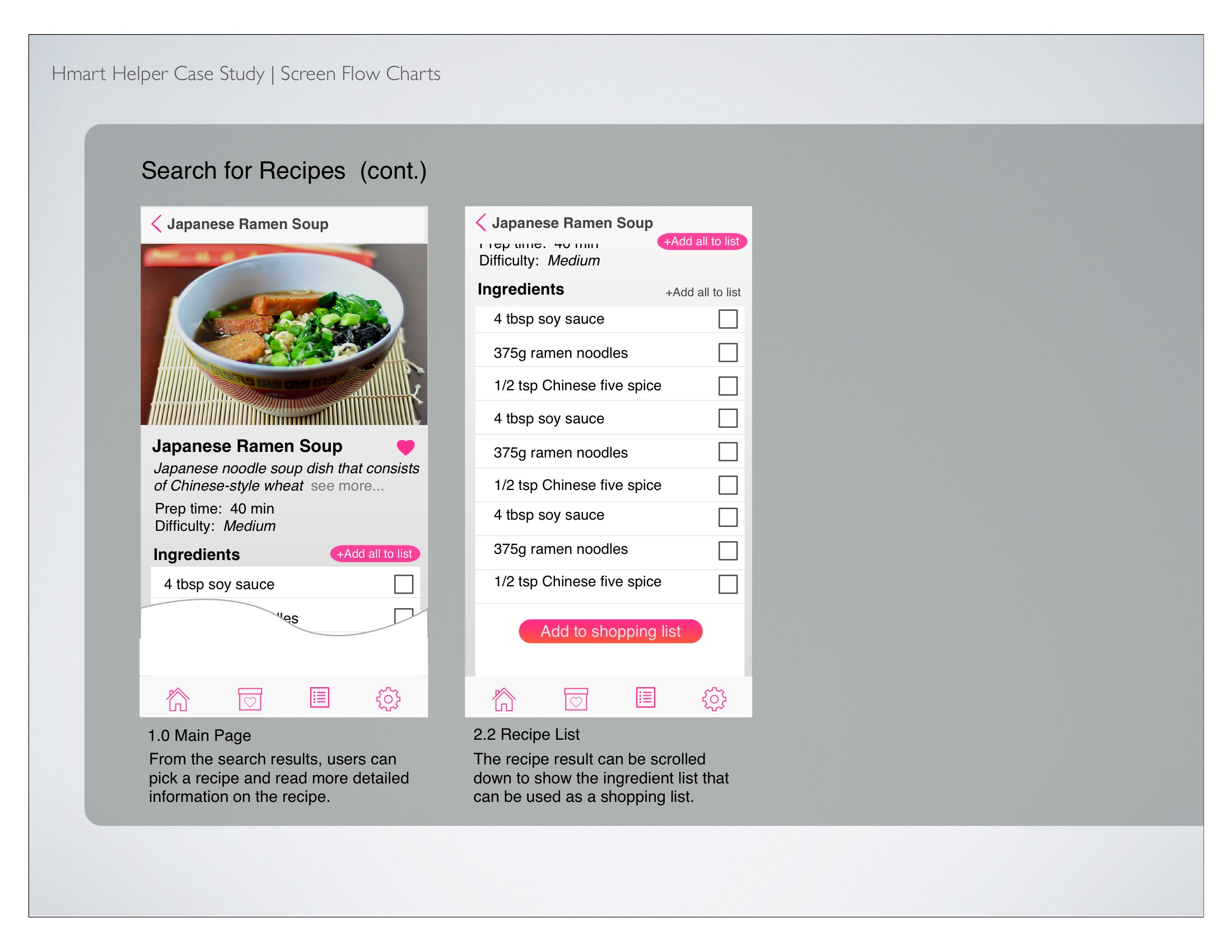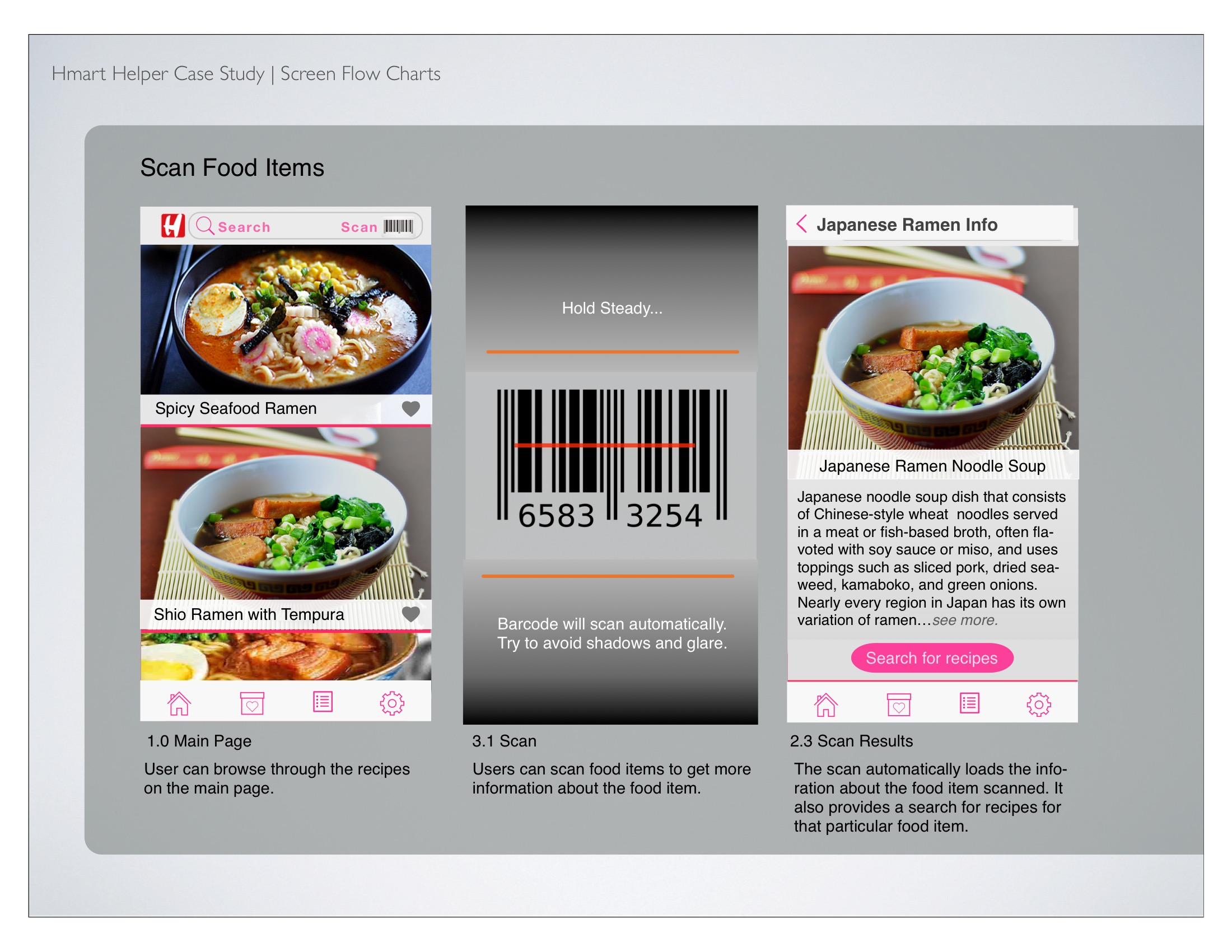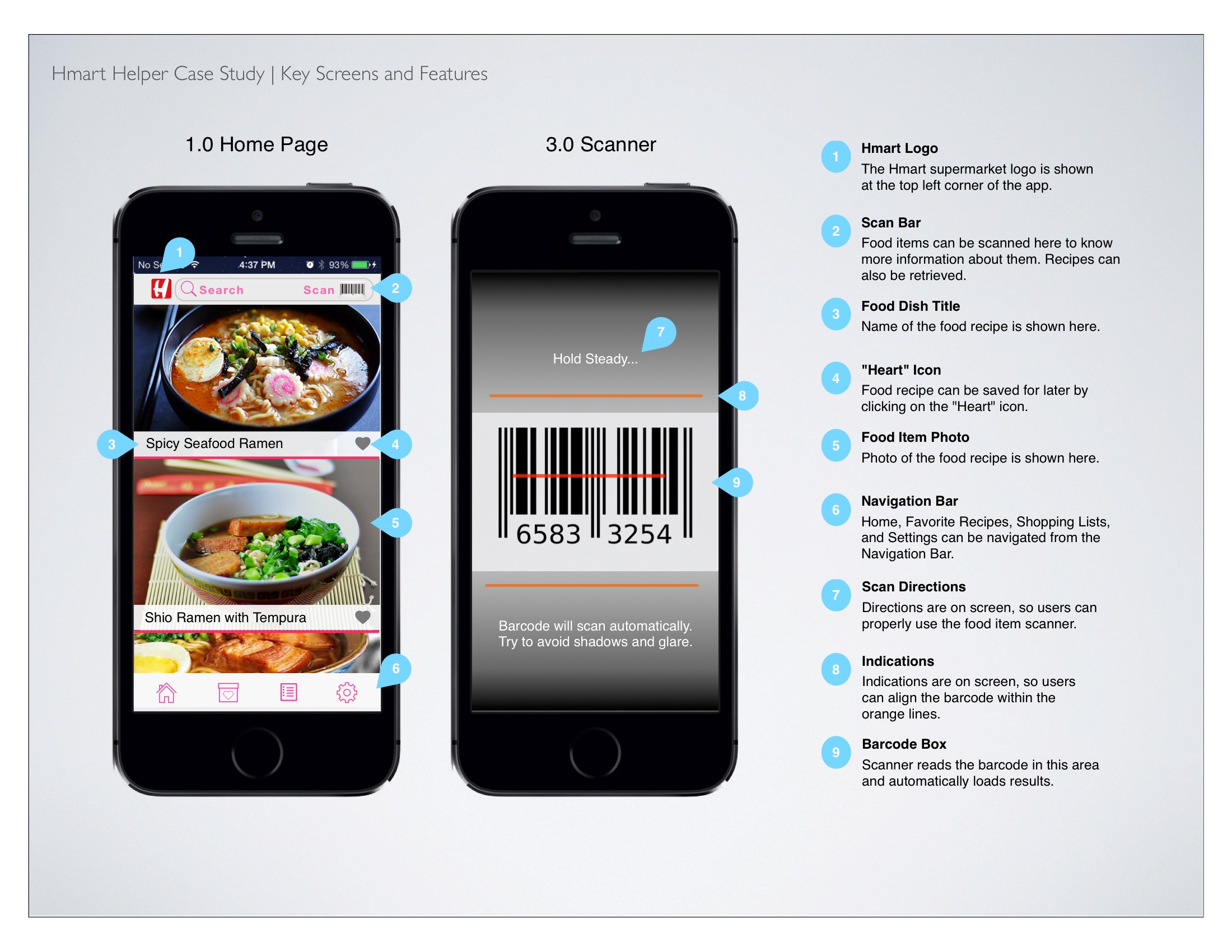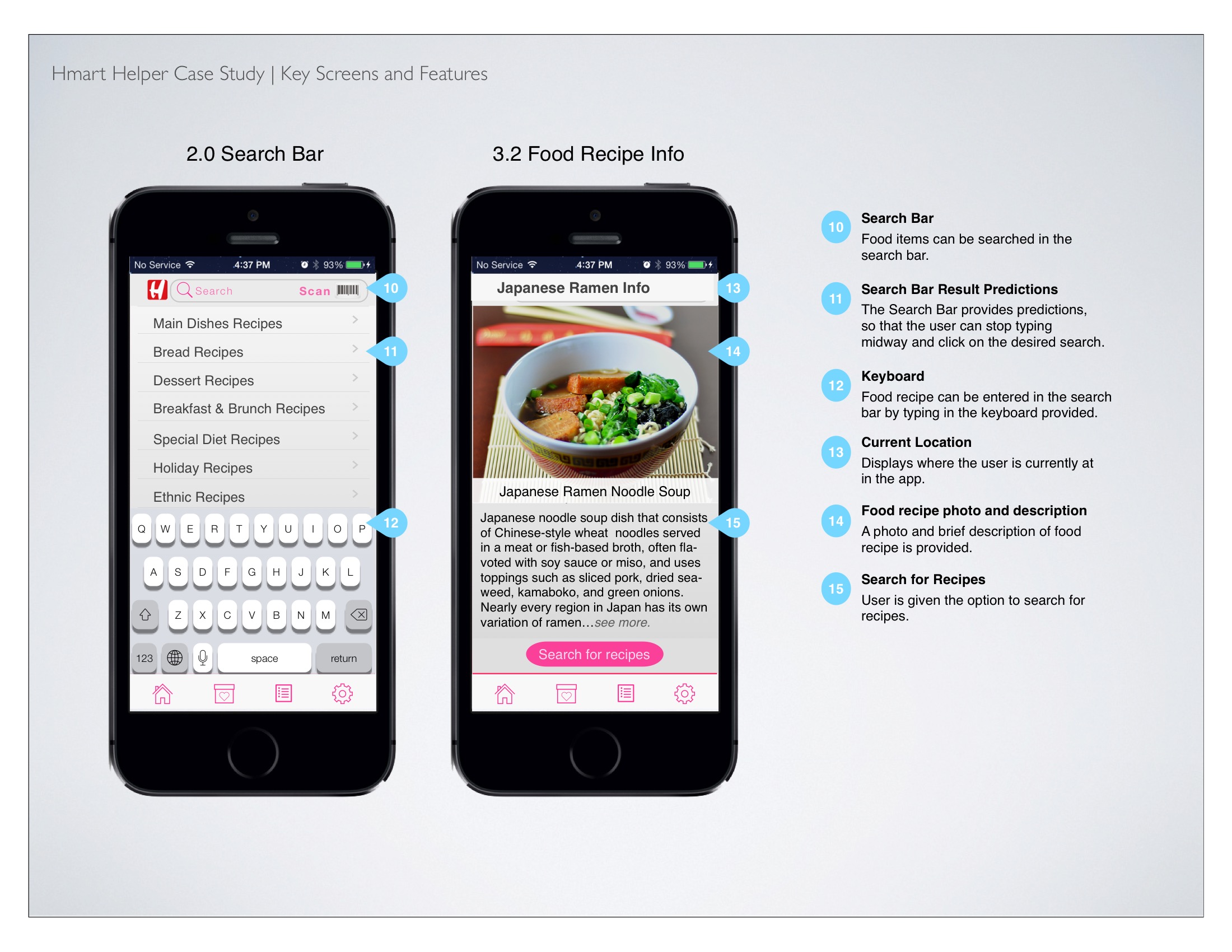 Retrospection and Next Steps
I learned that usability testing can shape UI designs with more definition than just gut feeling. It's essential. I would reiterate on these designs to enhance the app experience.
hmart prototype video
Watch this video to see this animated prototype.