Wanderant
Wanderant is a responsive web app set out to reduce the hassles of travel planning by providing the best travel tool in a single workflow. It offers a simple, fun planning process, so it doesn't feel like grunge work at all.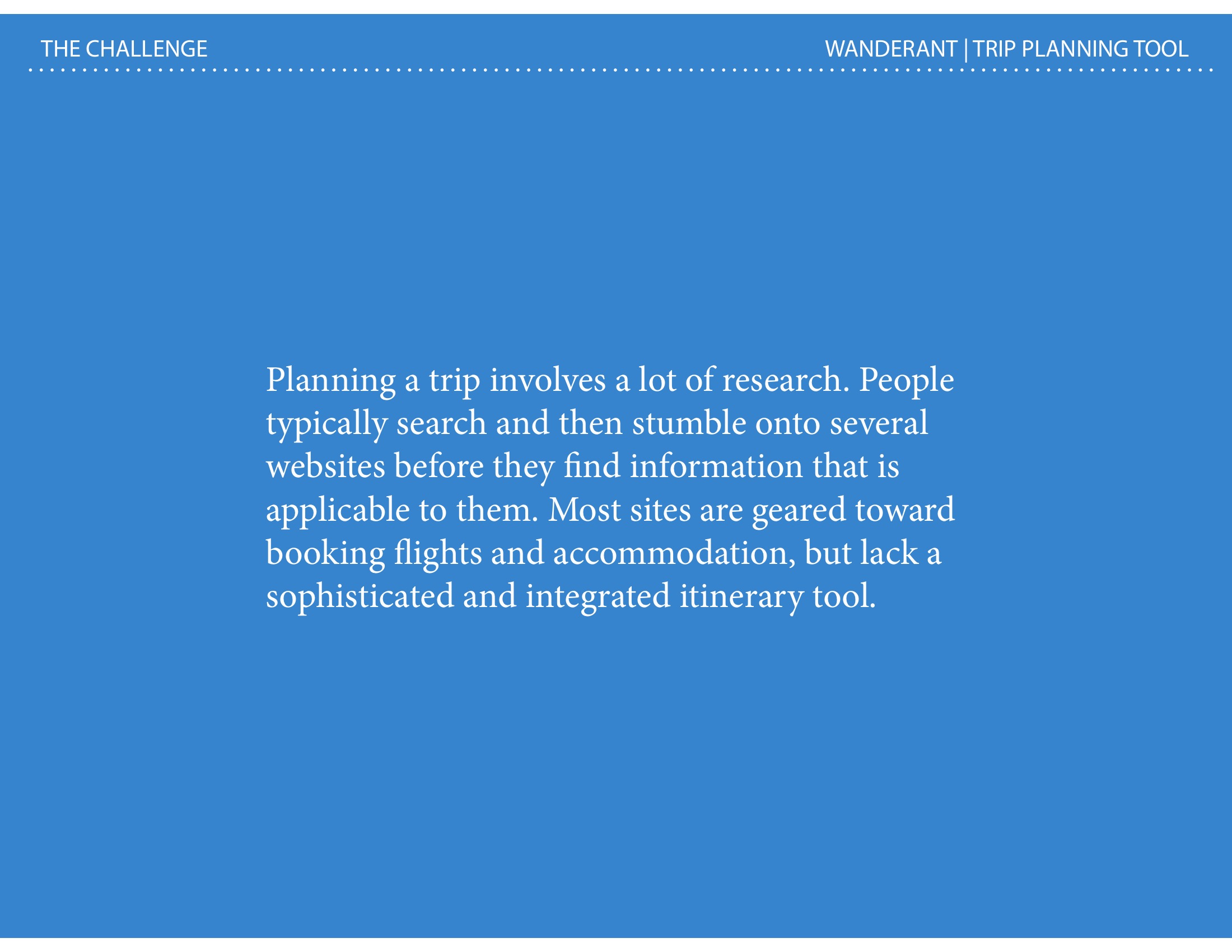 So here's the deal...
We did usability testing and got some honest feedback.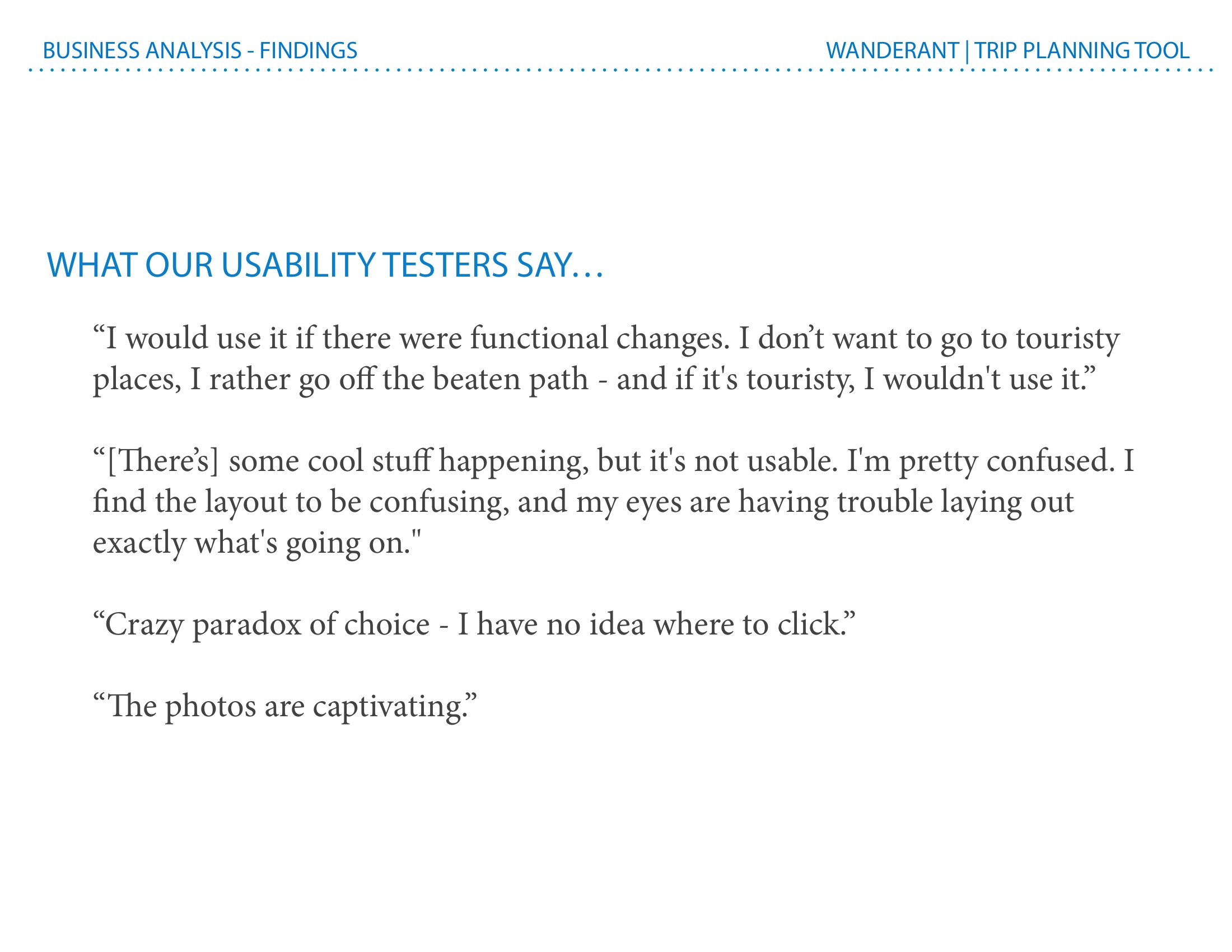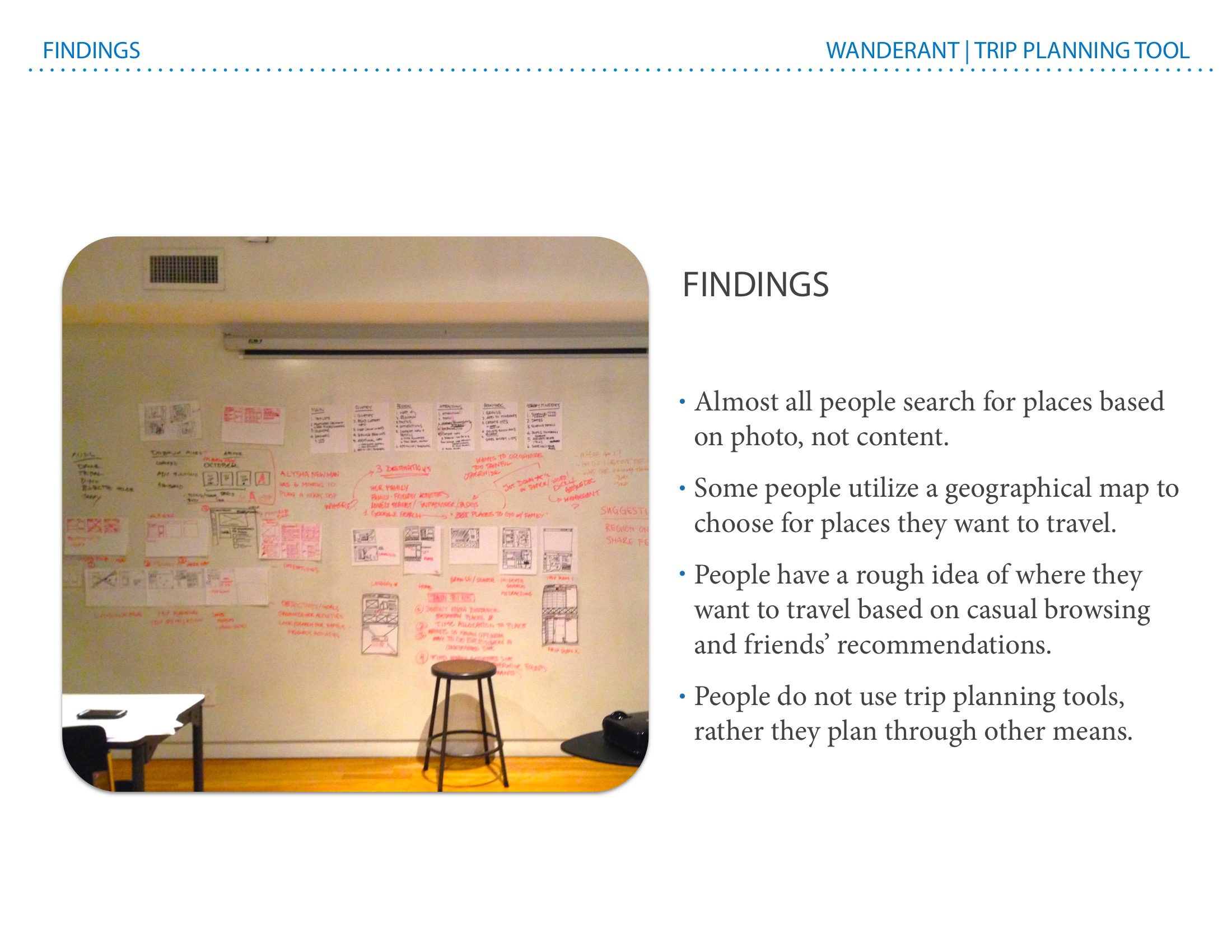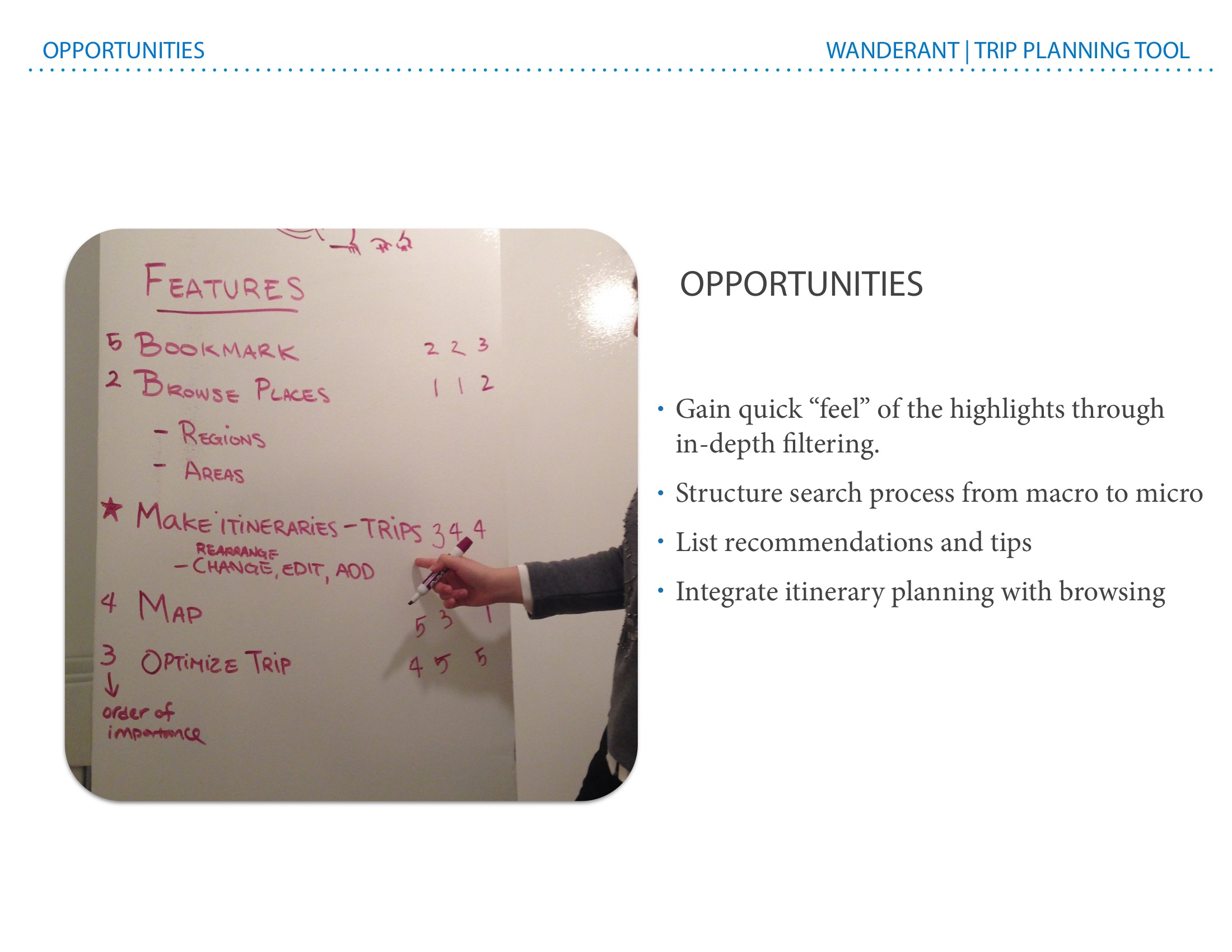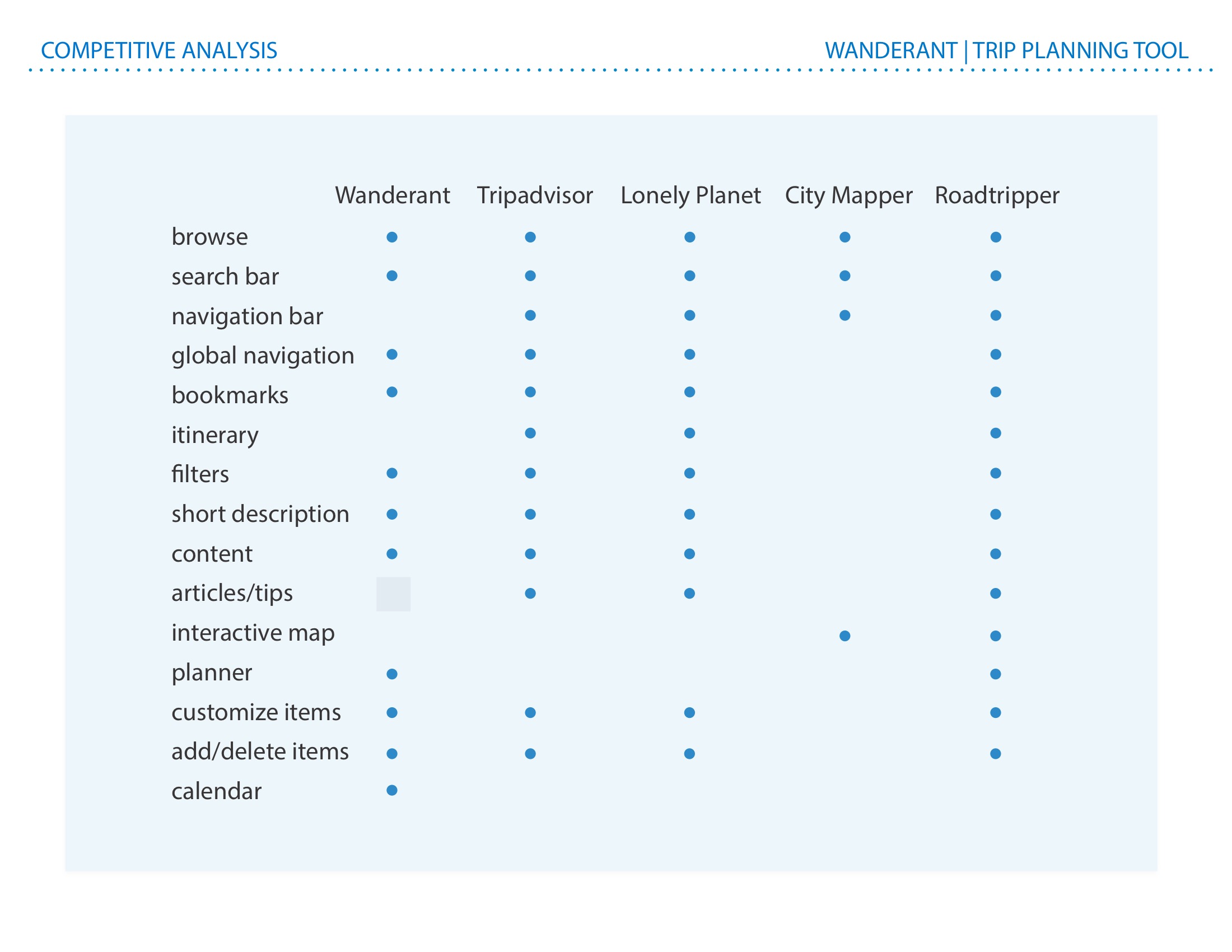 Research and More Research
Researched for competitors in the market to get a feel for popular features and functions. We generated 3 primary personas based on competitors analysis and user interviews.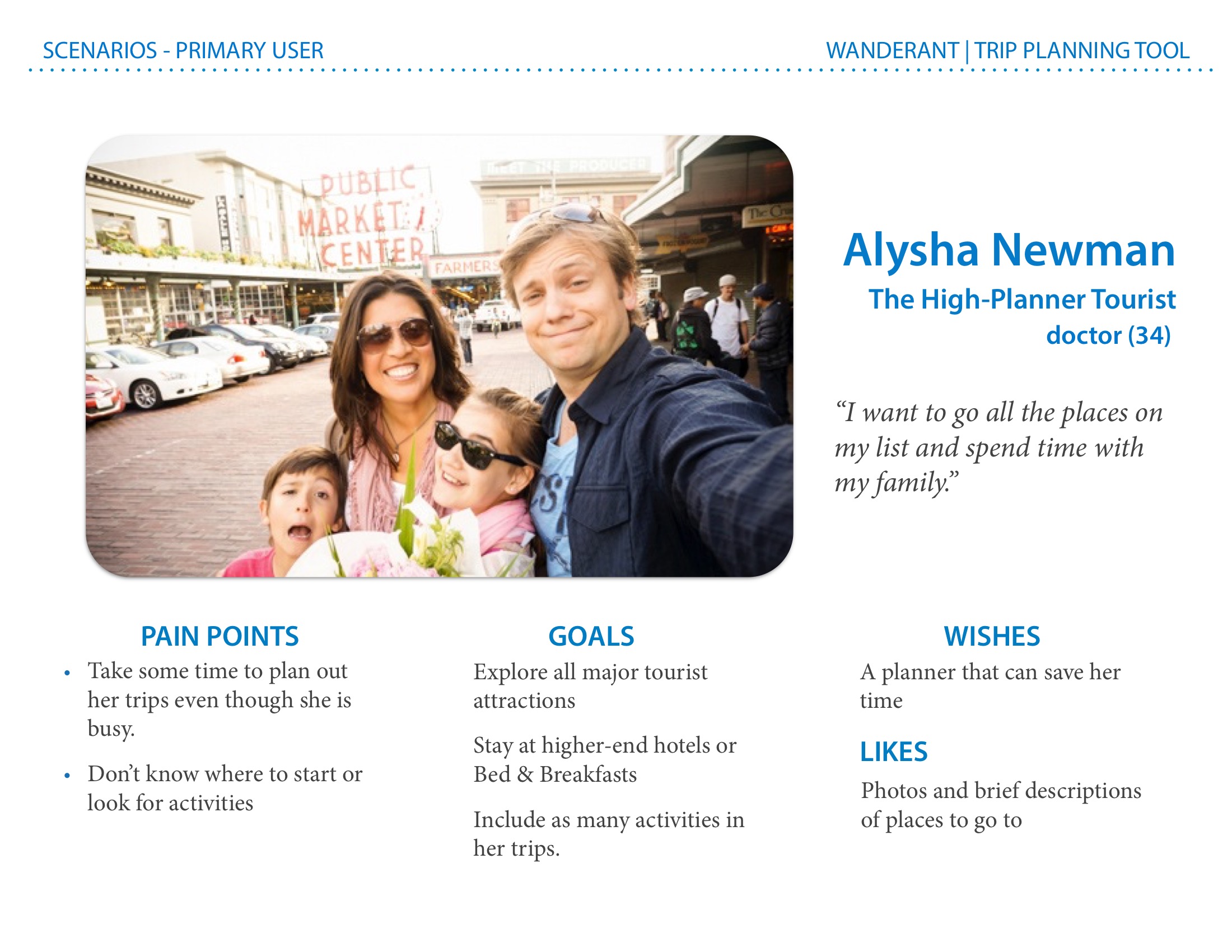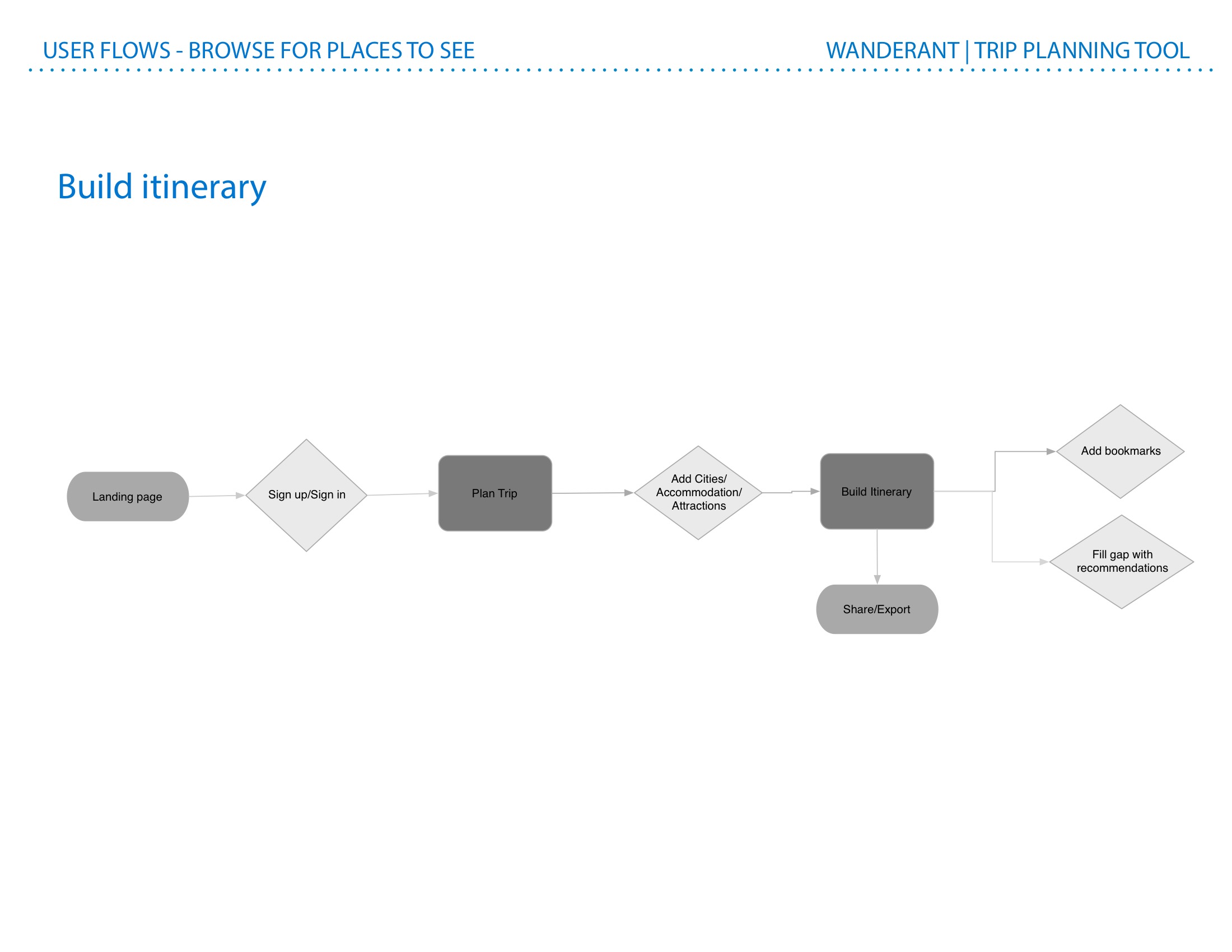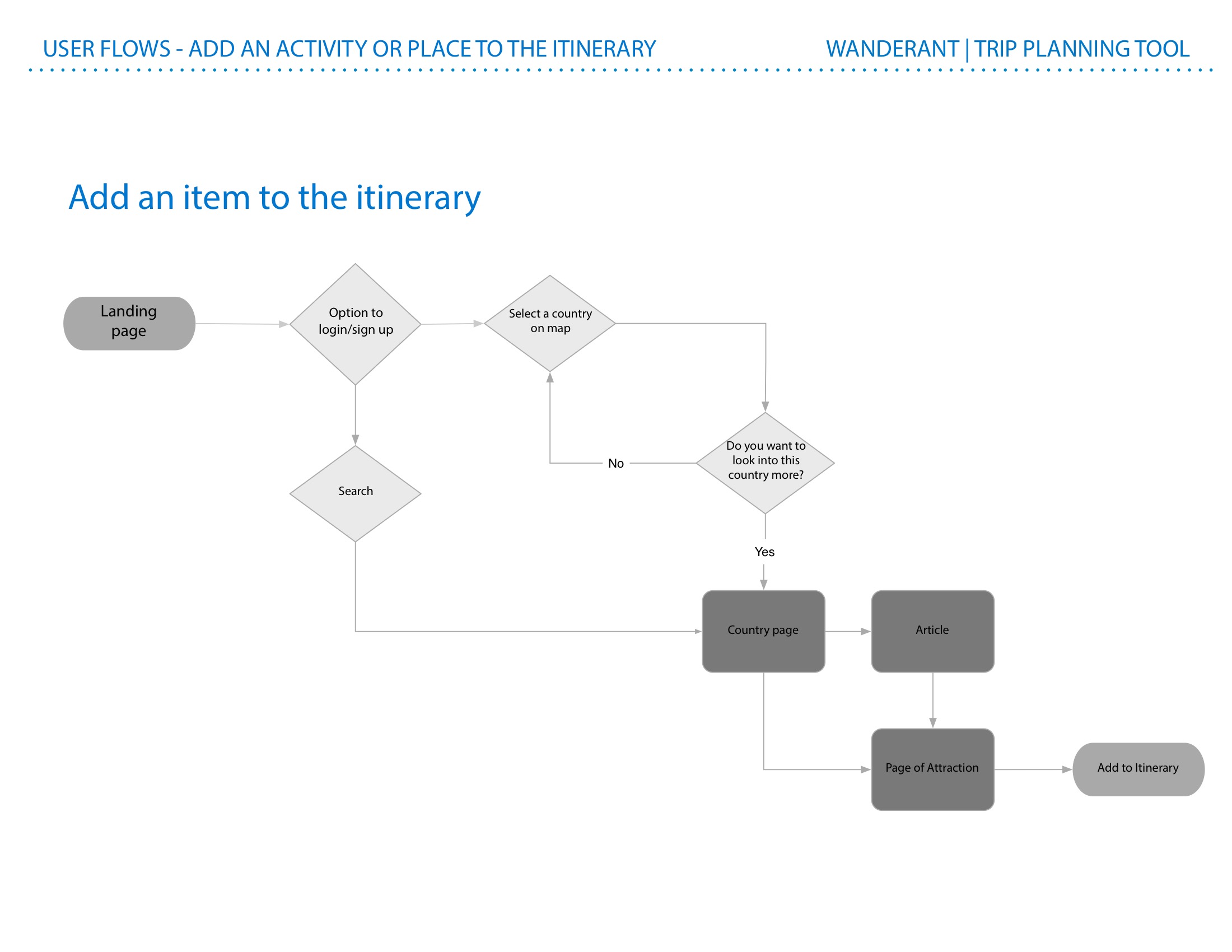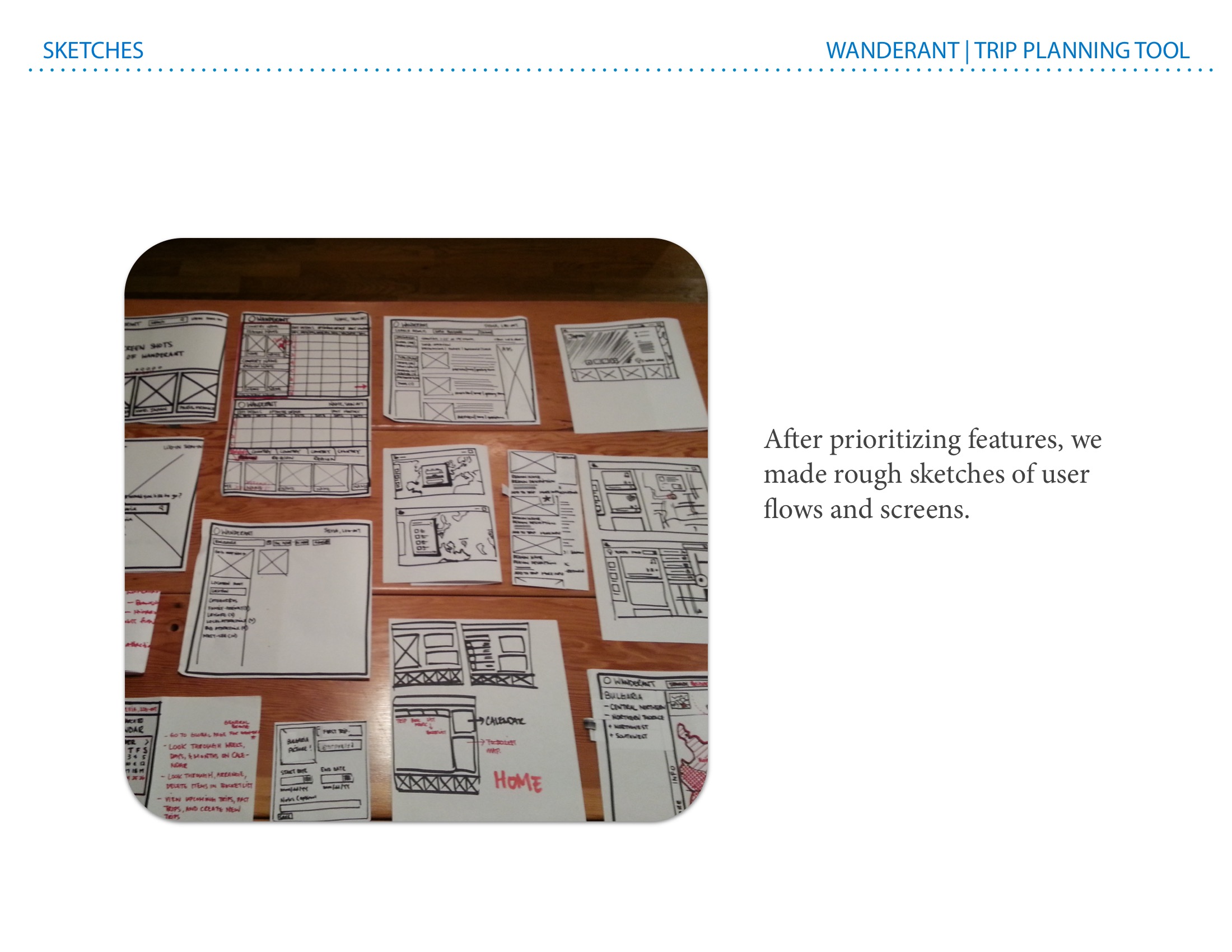 First Iterations
Conducted usability testing, and made changes based on feedback. The map was too small, so it was enlarged for readability.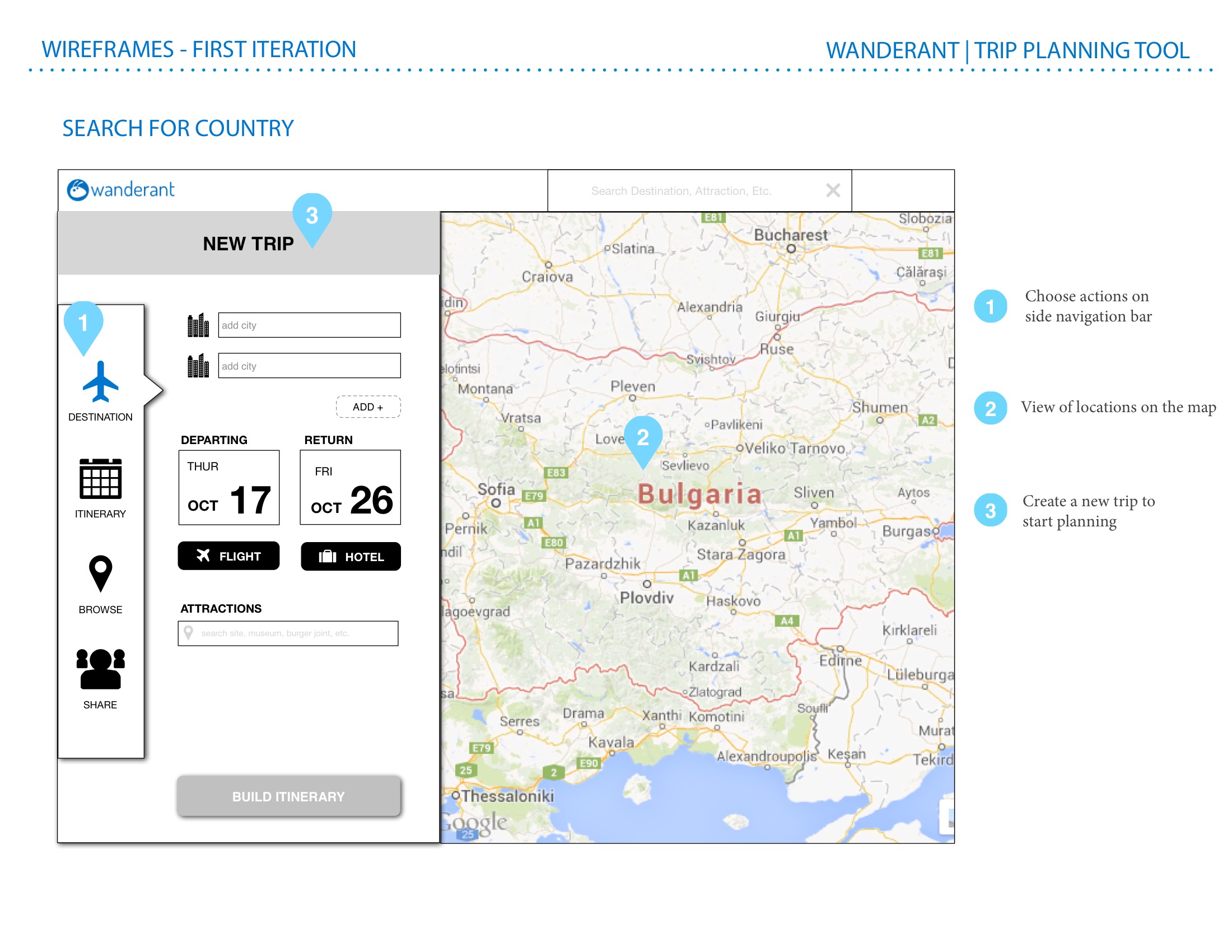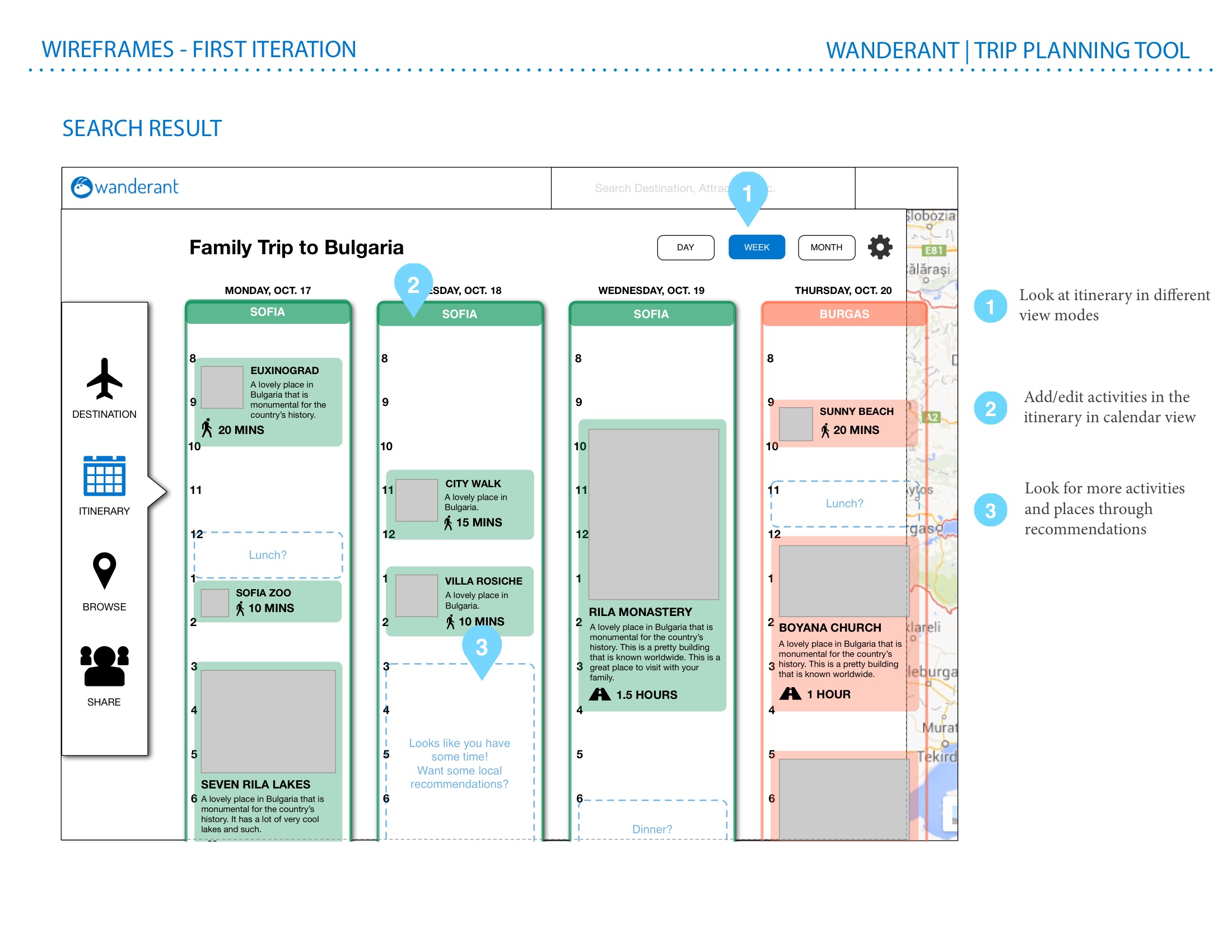 Second Iteration
Users loved the enlarged map, but they wished for a more central page with different travel destinations.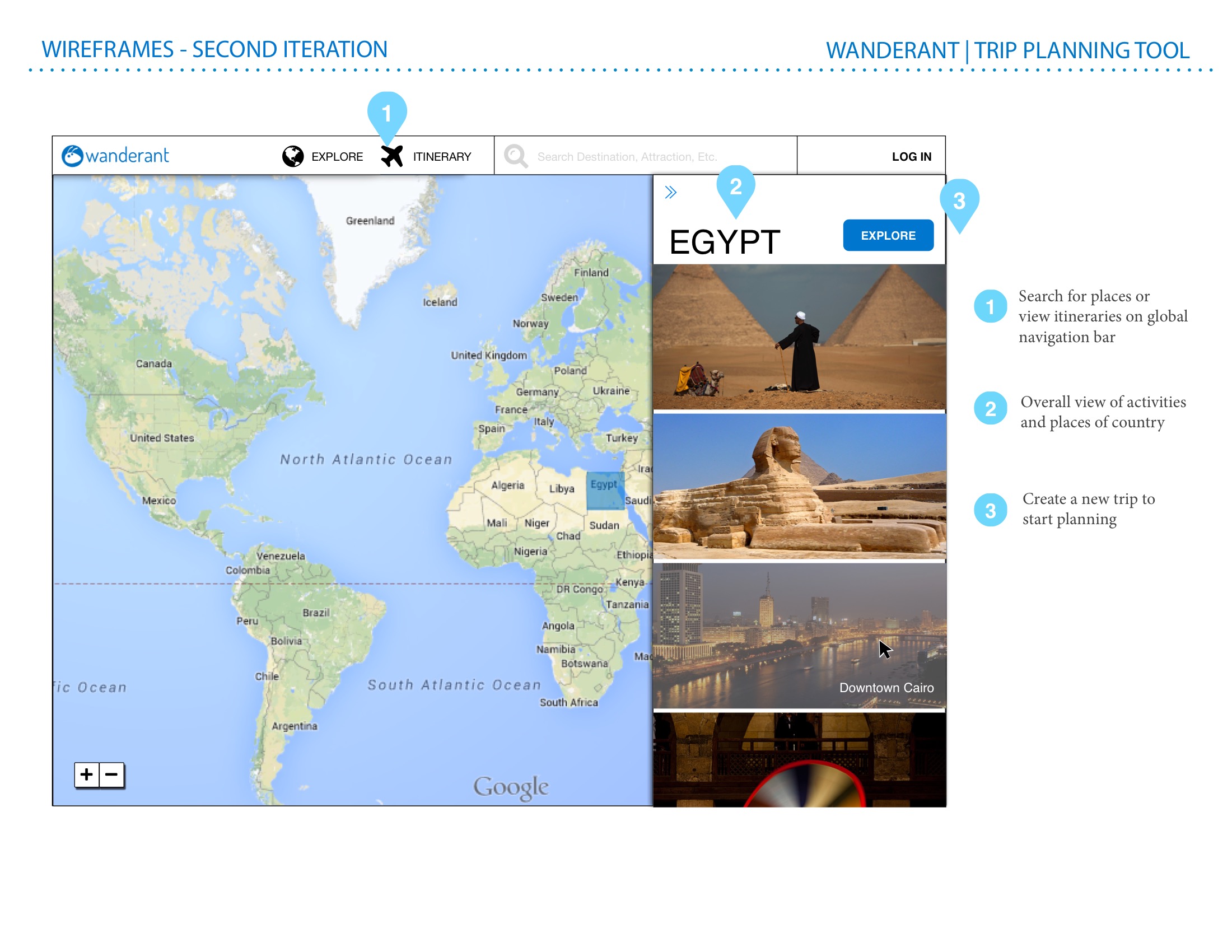 Final Iteration
Users liked to say an array of destinations and click for more details. They also enjoyed how easy it was to add/edit activities in the planner.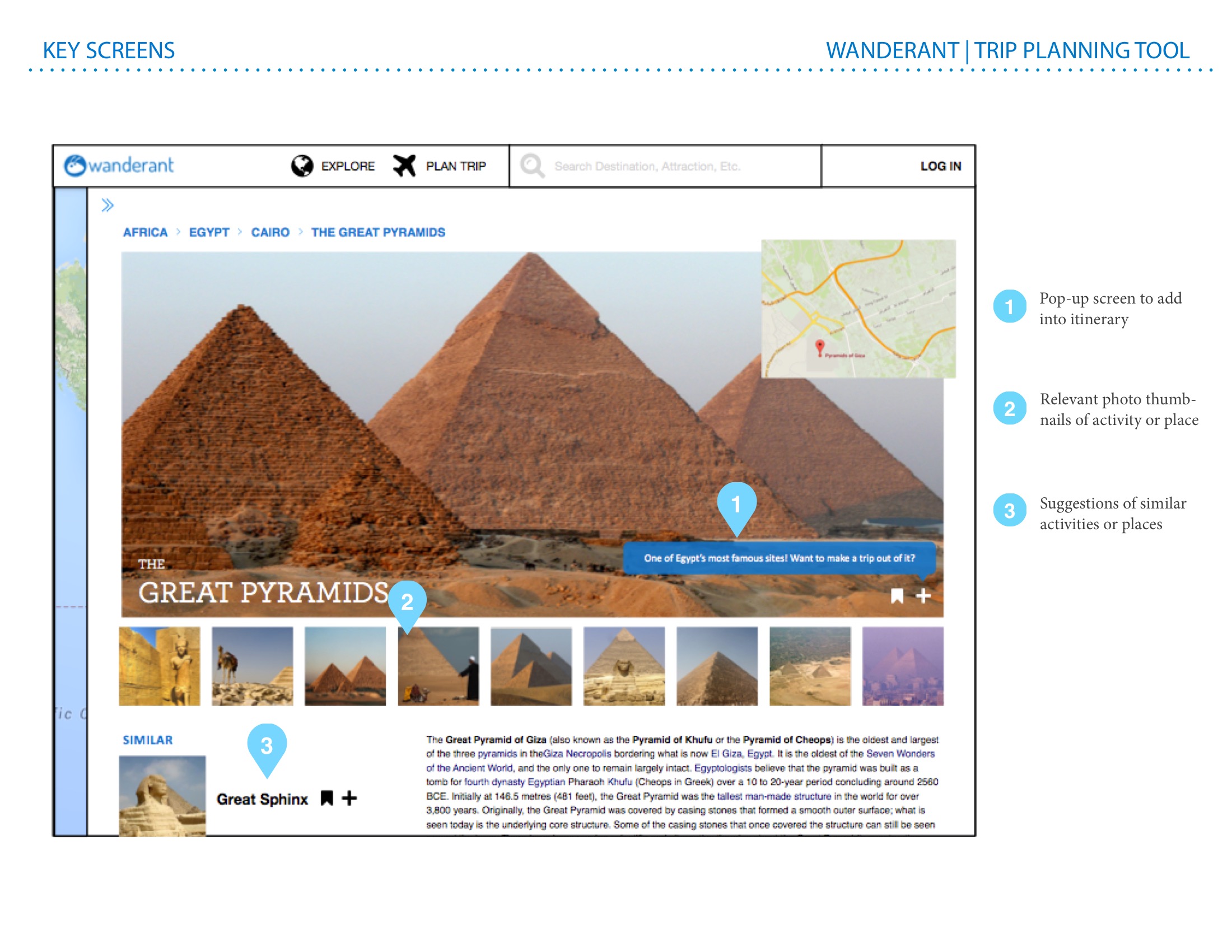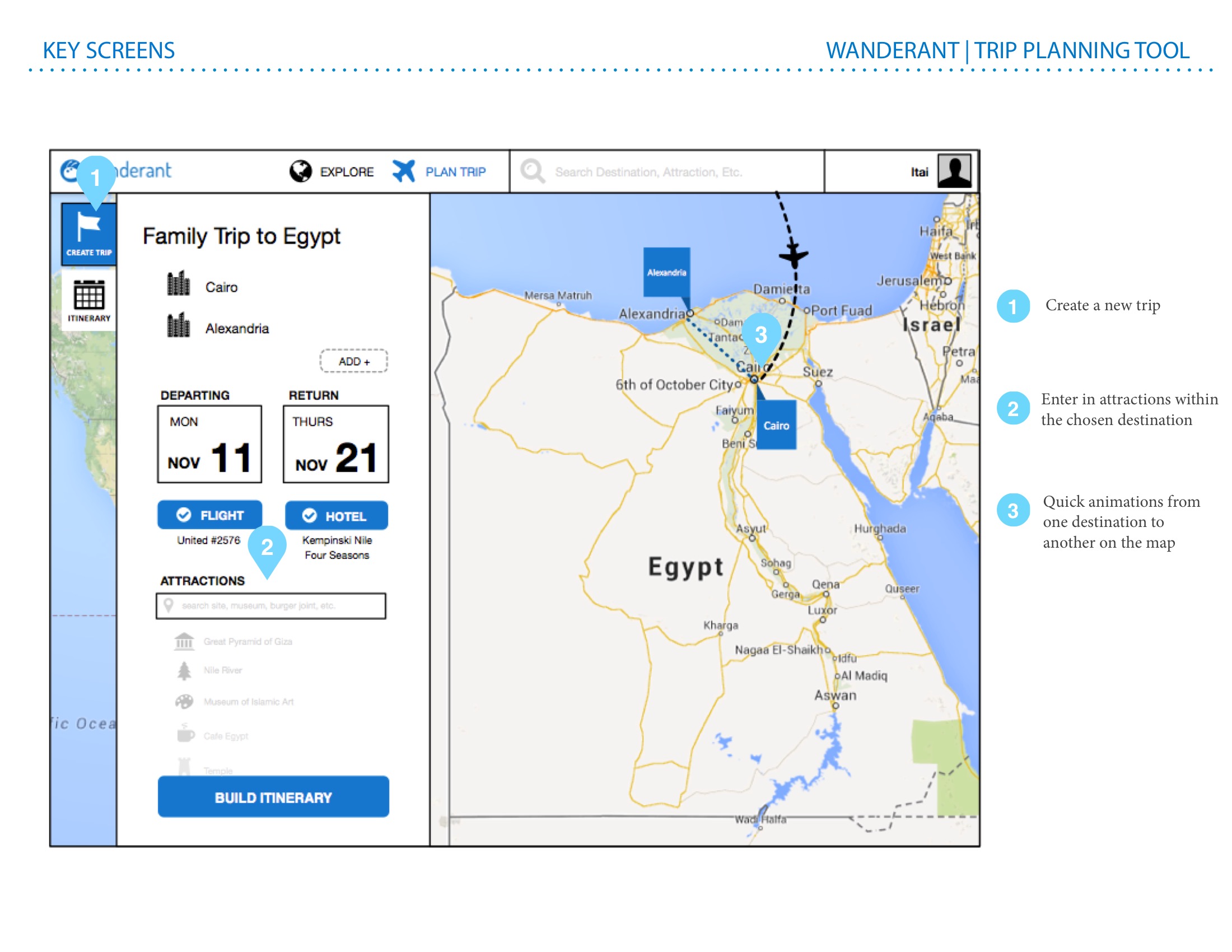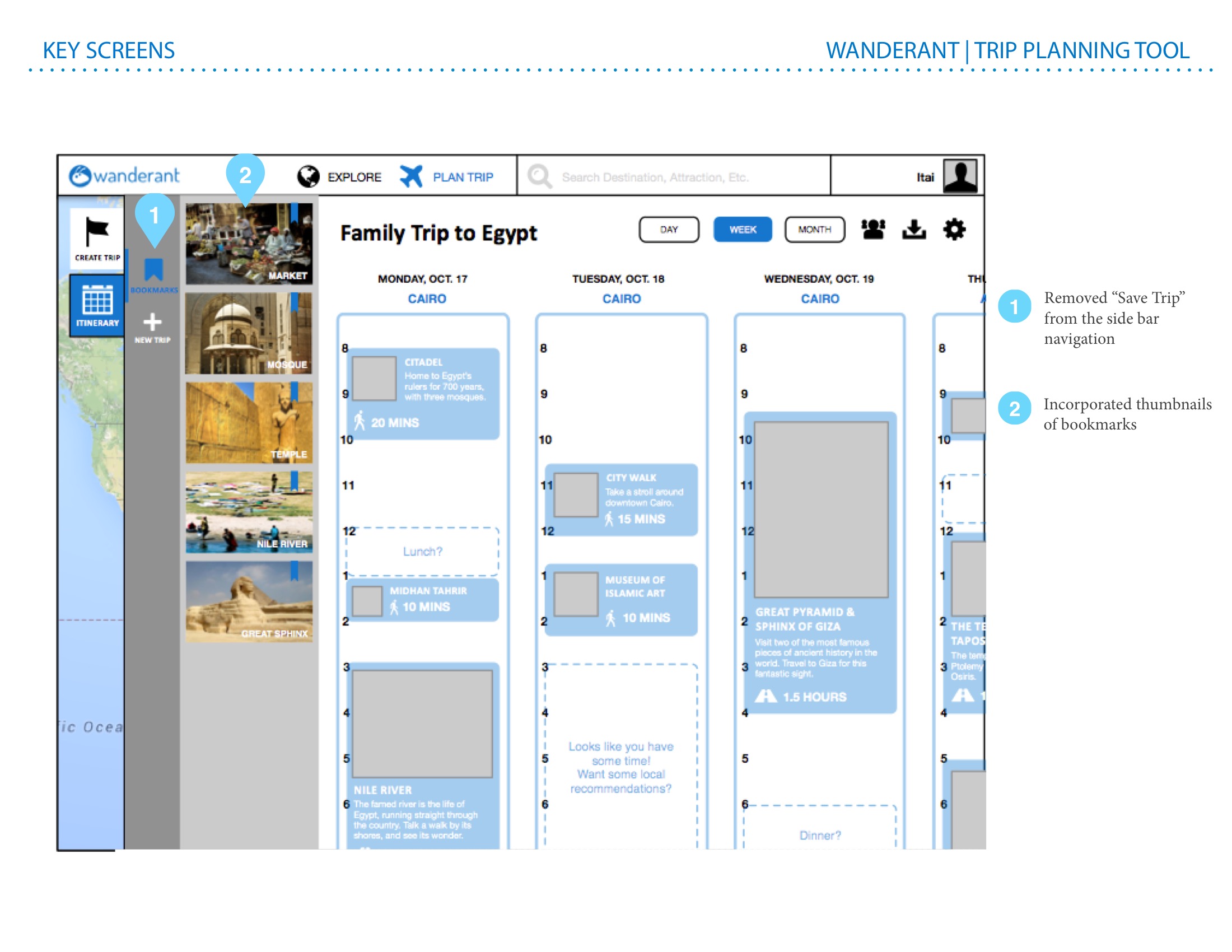 Next Steps
This was a fun project, and the next steps that we could take from here is to have multi-editing features so more than 1 person can plan.